I Love Local Scavenger Hunt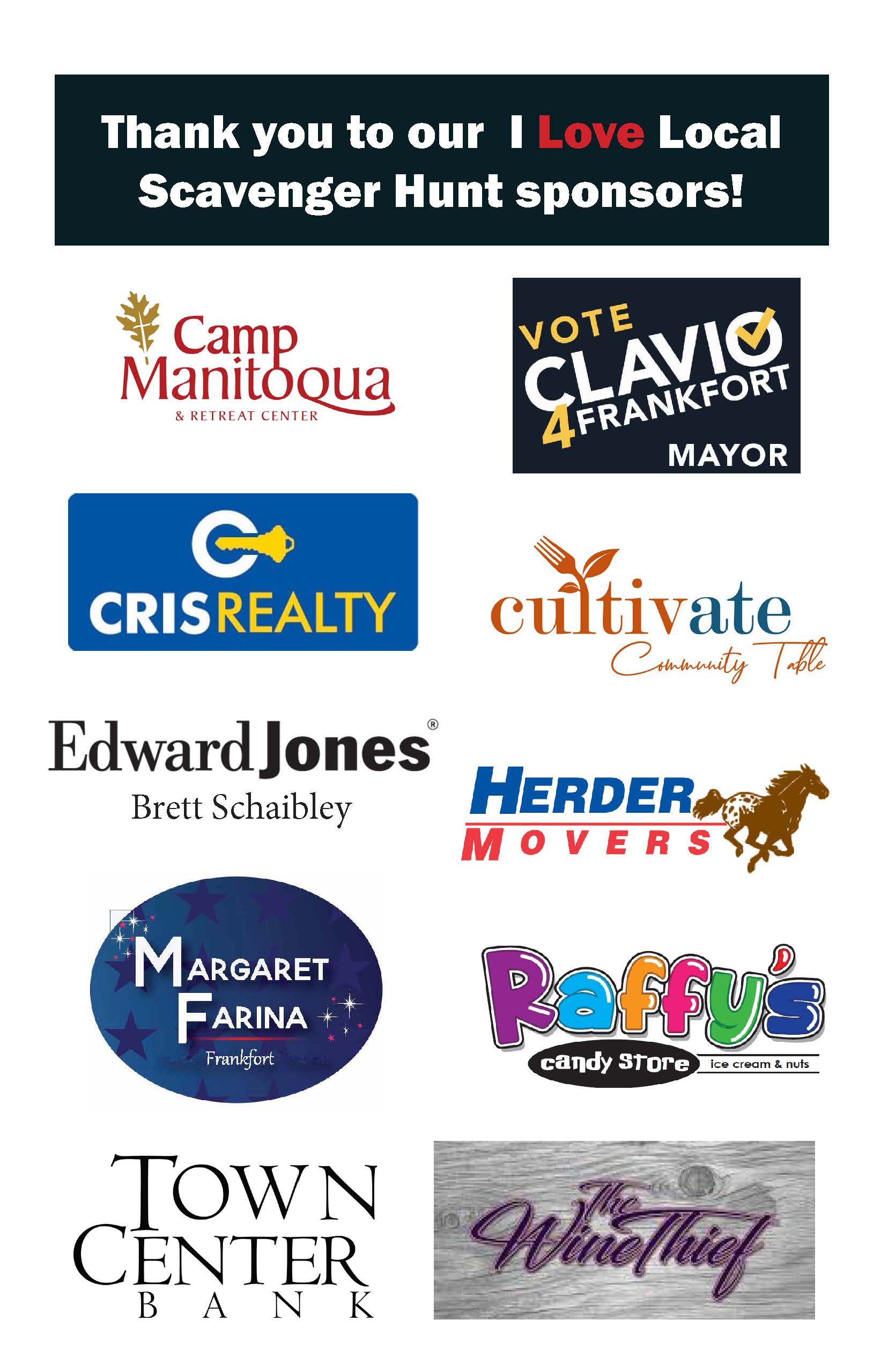 Visit each of the 24 businesses, find the red heart in the window or inside the business and write the code or word(s) on the game card. While you are out finding the hearts, make sure to do some local shopping and dining at the stops and sponsor businesses.
When you have acquired all 24 codes (or words), turn in the completed card at the Chamber office, 123 Kansas St. If the office is closed, slip it through the mail slot in the door. You also may scan it or take a photo and email it to kris@frankfortchamber.com. Once submitted with correct codes or words, your name will be entered to win great prizes from participating businesses! Drawings will be held on Facebook Mondays Feb. 8, 15, 22 & March 1.
Each Scavenger Hunt stop will also have a limited number of printed Game Cards.
The I Love Local Scavenger Hunt runs Feb. 1-28.