Internship Scholarship Program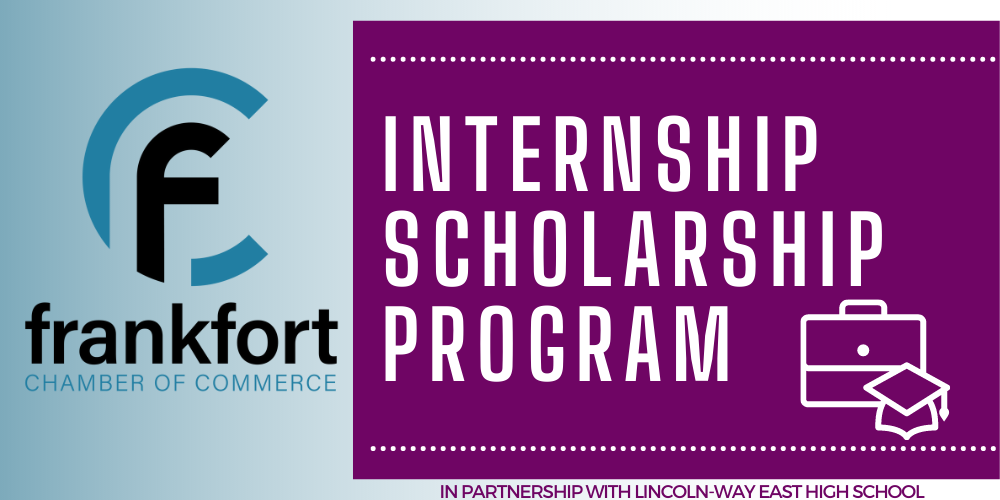 As a thriving and respected business in our community, you know a lot of hard work and dedication is involved. Many, if not most of you, may have had someone mentor or inspire you on your journey. If you are looking for a way to pass along your expertise and help the next generation flourish in your industry, we have the perfect opportunity!
The Frankfort Chamber of Commerce has developed an Internship Scholarship Program and will be joining forces with Lincoln-Way East's Co-Op program. The goal of this program is to partner with Chamber businesses that are interested in offering aspiring students the opportunity to intern with your business. Our hope is that by taking on an intern, you and your team will be able to inspire our future leaders, give them hands-on experience and a bit of insight into your profession.
The program will launch in the fall semester of the 2023/2024 school year and the interns will be available to work with your business during school hours. At the conclusion of the internship, if the student successfully completes the program with you, the Chamber will award them with a scholarship to be used at the educational or vocational institution of their choice.  In addition, the Chamber is offering the selected businesses that participate a $1000 payment upon the completion of the internship which may be used to cover your business expenses or it may be donated to the student's scholarship.
·         Pay students by check having taxes withheld
·         Provide 15-20 work hours a week/ at least 270 hours for the semester
·         Ensure that the student is always supervised
·         Provide documentation that the student is working (a form will be provided)
·         Meet with the teacher on occasion to discuss student's strengths and weaknesses, and celebrate any successes and challenges
·         Complete a performance evaluation quarterly
*Applications are closed for the 2023 fall semester, stay tuned for the next application date!