2022 Frankfort Fall Festival
The Frankfort Fall Festival returns September 3rd-5th, 2022!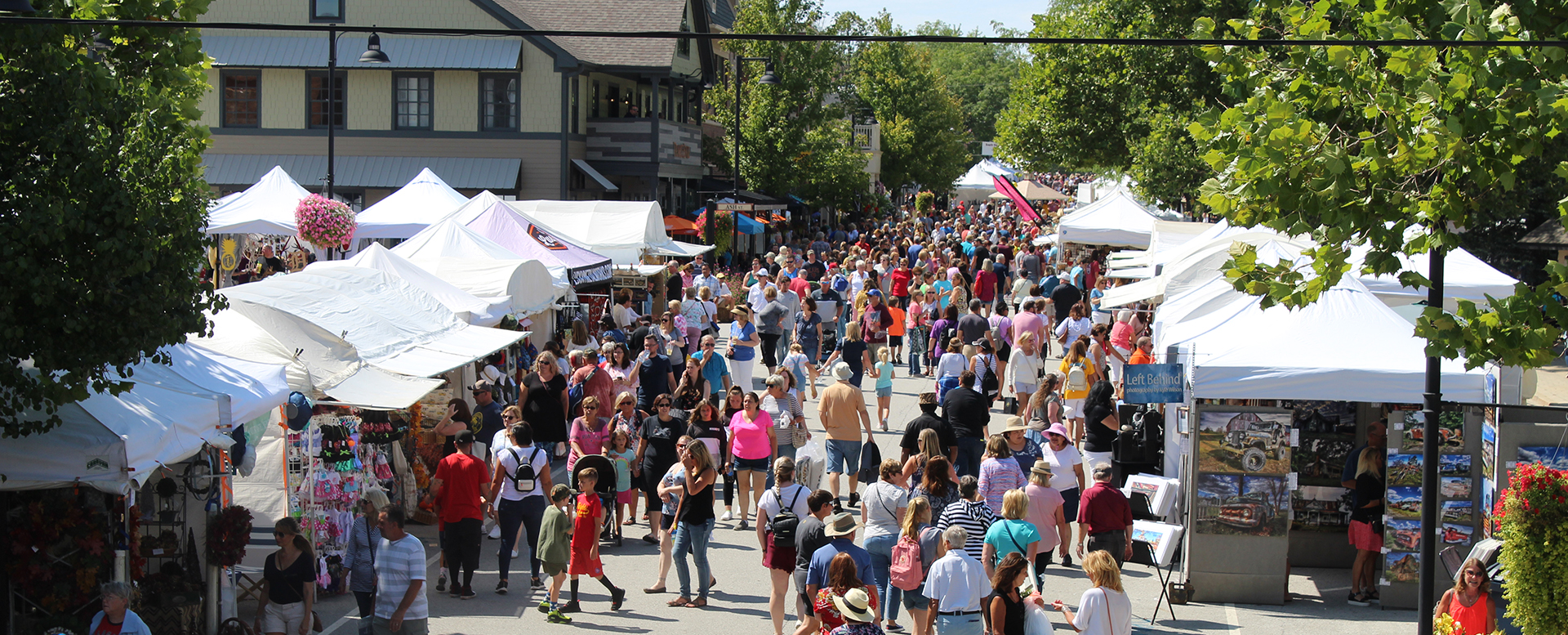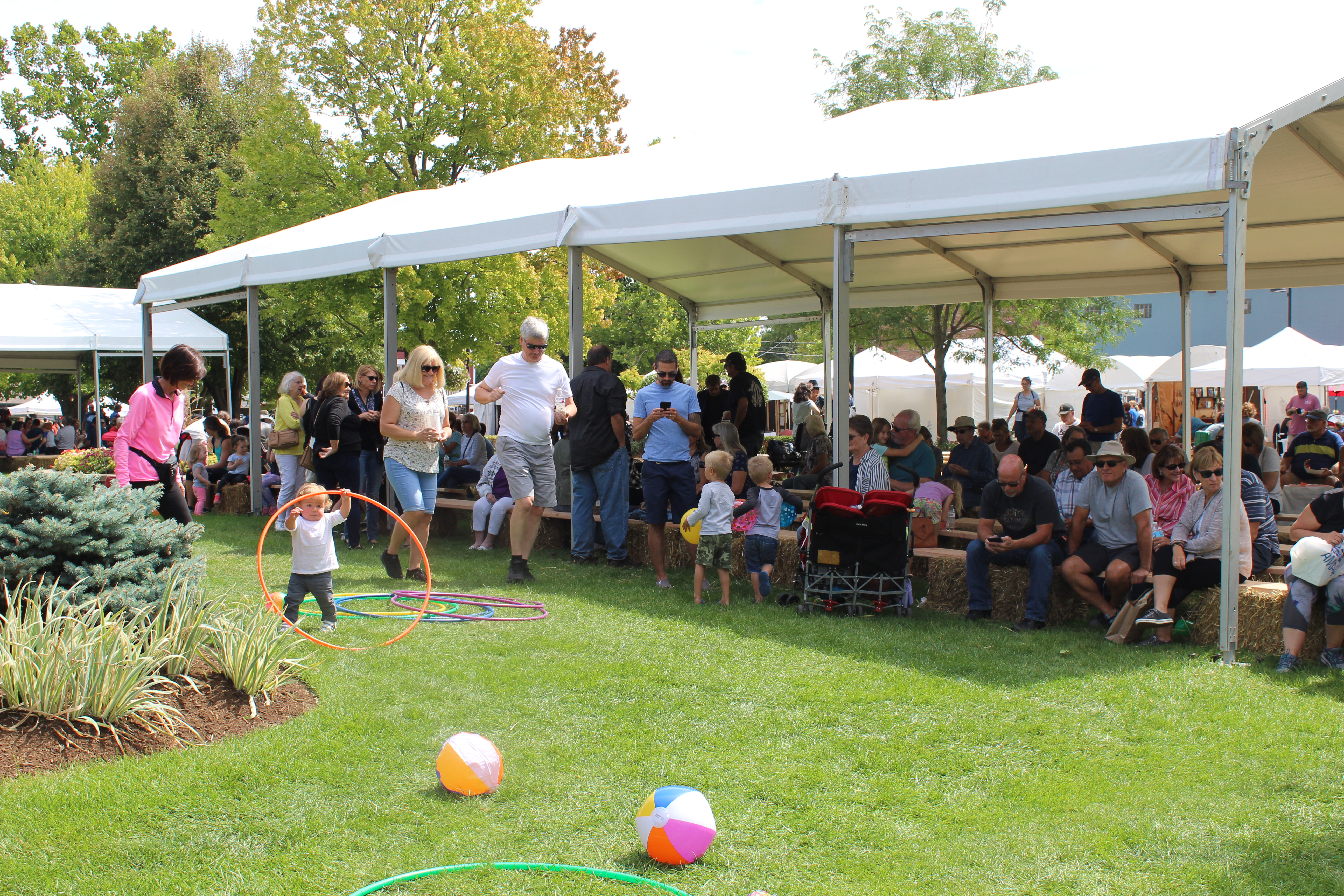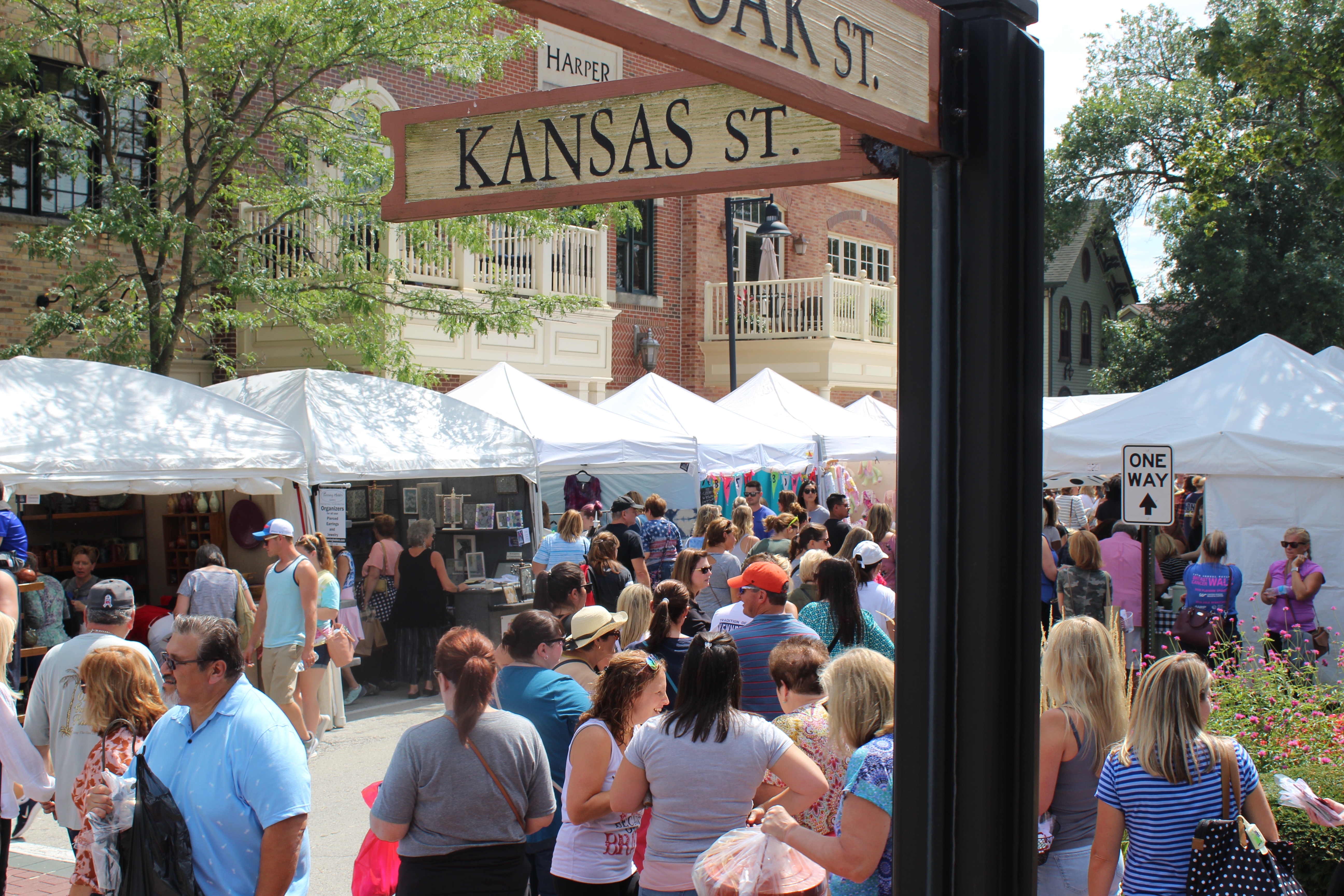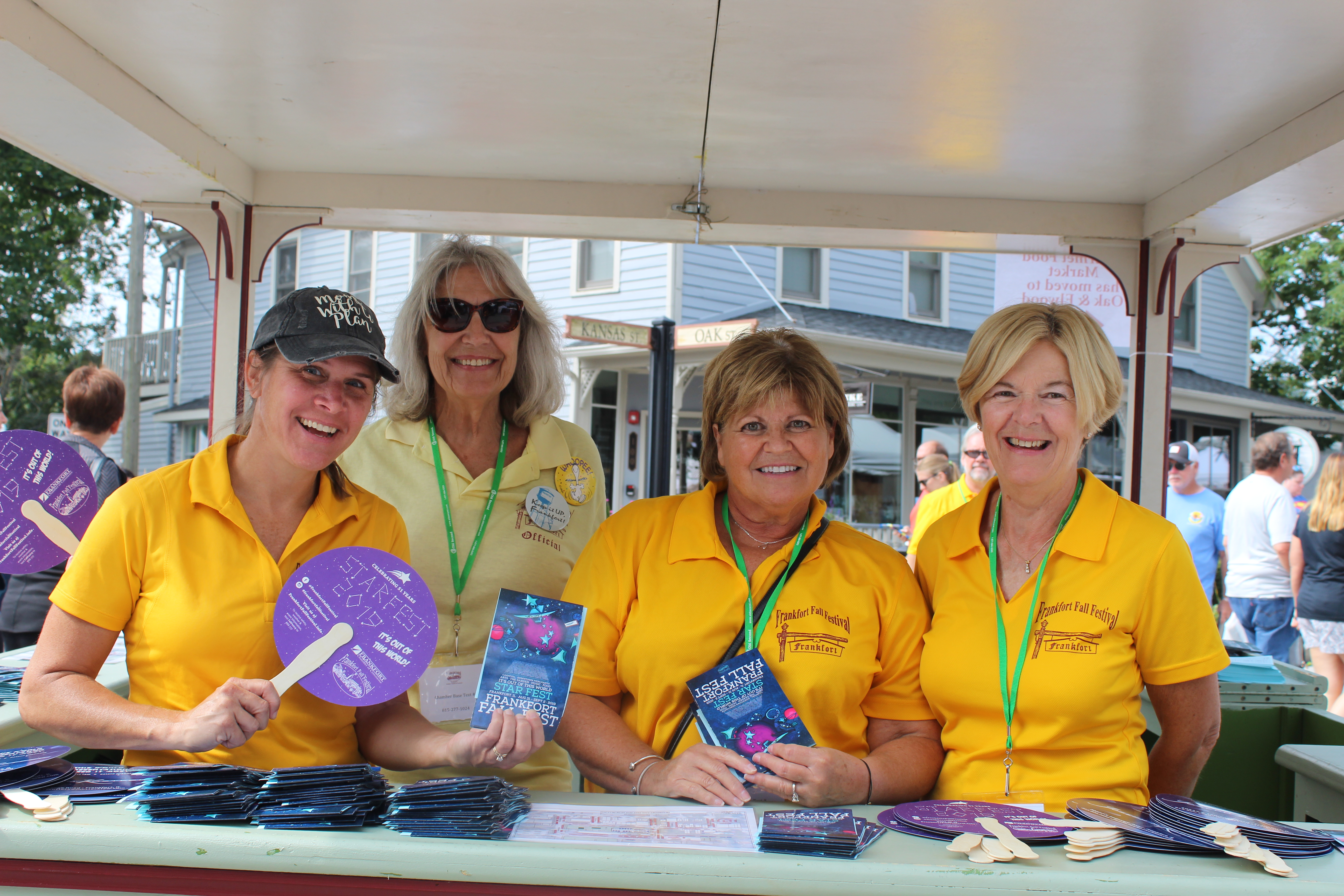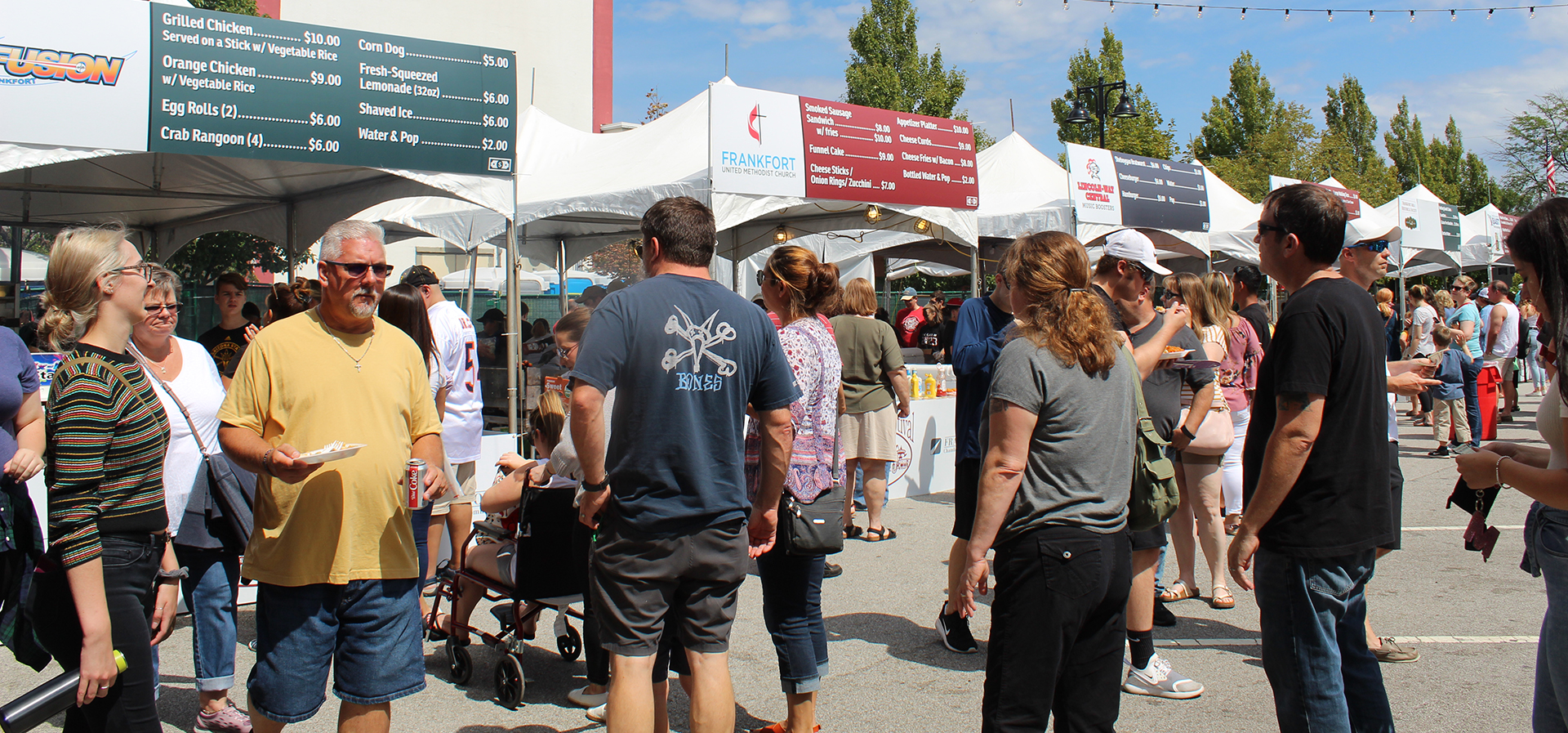 Each year during Labor Day weekend, over 250,000 visitors gather to the charming Village of Frankfort to enjoy the Frankfort Fall Festival. The festival welcomes over 300 artisans from all over the United States to exhibit their elite products and services.
In addition, many of Frankfort's local organizations collaborate by sponsoring special events that highlight Frankfort Fall Festivities. ADMISSION IS FREE and there is something for everyone from carnival rides to main stage entertainment, to walking tacos and funnel cakes, Frankfort Fall Fest has it ALL!
2022 Frankfort Fall Festival Information
Fall Festival Sponsors
Looking for a great way to promote your business to the 1000's of residents and visitors who attend Frankfort Fall Festival over Labor Day Weekend? The Chamber is proud to offer Chamber Members a variety of opportunities during this annual event in historic downtown Frankfort.
Chamber Booth 
The Chamber will have two Member Only booths in front of the Chamber this year, and you will have the opportunity to staff one for half a day during the Fest. This is an exclusive opportunity to promote your business or service to thousands of Fest attendees.
Volunteer Information
Frankfort Fall Fest is coordinated by the Frankfort Chamber of Commerce, but could not be run without the support of our nearly 200 volunteers! There is more than enough room on our team!
If you have any questions, or would like to Volunteer please call the Chamber at 815-469-3356.
Artisan Information
Artisans
Over 300 Artisans from both coasts and everywhere in-between will join us in Frankfort on Labor Day weekend for this spectacular event! You will be able to purchase everything from handmade ornaments to fine jewelry and everything in between! So come on out and look for that special gift that you can only find here, or that special item for decorating this holiday season, or even that unique item just for you! Rest assured, it will be handmade!
Arts and Craft Show Schedule
Saturday- 10:00am-6:00pm
Sunday- 10:00am-6:00pm
Monday- 10:00am-4:00pm
Booth Information
Booth numbers may change after our printed guide has gone to press, but the list of Artisans on the website will be updated regularly. If you need help locating an artisan, please use the list below or visit the Information Booth located at the center of Oak Street and Kansas Street.
Click on any of the Artisan flyers below to check out our virtual interactive map!
Carnival Information & Schedule
Wednesday, August 31st
5:00pm-9:00pm. POP All Hours- $32
Thursday, September 1st
5:00pm-9:00pm. POP All Hours- $32
Friday, September 2nd
3:00pm-5:00pm Special Needs Day
5:00pm-9:30pm
Saturday, September 3rd
Sunday, September 4th
Monday, September 5th
12:00pm-5:00pm. POP All Hours- $32
2022 Regular Ticket Sales
1 Coupon-  $1.50
20 Coupons-  $25.00
50 Coupons-  $60.00
(Rides accept 2-4 Coupons)
POP (Pay One Price unlimited ride band)
Artisan Applications
The Frankfort Fall Festival is one of the largest all volunteer run Arts and Crafts Fairs in the country. This juried fine artisan and crafts fair features over 200 Artisans. All work must be original, hand-crafted items.
Applications are closed for 2022
Gourmet Food Vendor Applications
The Frankfort Fall Festival is one of the largest all volunteer run Arts and Crafts Fairs in the country. In addition to the juried Artisans, we have an area dedicated to Gourmet Food Vendors with a limited number of booths available. Gourmet Food Vendors can only sell pre-packaged prepared foods that is made by the applicant. No reselling of purchased items is allowed. All food items displayed in the booth must be for sale.
Applications are closed for 2022
Parade Applications
Looking for a great way to showcase your business or organization to more than 35,000 people? The Frankfort Chamber of Commerce is proud to sponsor the annual Frankfort Fall Festival Parade. This parade will take place on Sunday, September 4th at 1:00pm.
General Information & Entertainment
Our Breidert Green Entertainment Stage is a family-friendly space to listen to some tunes, relax, and have a bite to eat under the shaded tent. Rest assured, there is truly something for everyone to enjoy!
Saturday 9/3
11am-1pm: The Muddsharks
2pm-3:30pm: The Noize
4:30pm-6pm: Industrial Drive
Sunday 9/4
11am-1pm: Bad Mojo Band
2pm-3:30pm: Strung Out
4:30pm-6pm: SHiNDiG!
Monday 9/5
11am-1pm: SpotLight Arts Collective
2pm-4pm: Whiskeyfist
Our Food Court, conveniently located between The Garden and the Breidert Green, is run entirely by local civic organizations in conjunction with local businesses. So you can feel good grabbing a bite to eat at Fall Fest because you know you will be helping our local non-profits.
Aurelio's Pizza: Oak Street (218 A)
Beverages Only:
Frankfort Brass Band: Booth HL7
New Life Church Cadets: Booth 713
Click the map below to explore our food court menus!
We also have a variety of downtown and area restaurants. Click here to explore the full Fall Fest map, or stop by the Information Booth for recommendations!)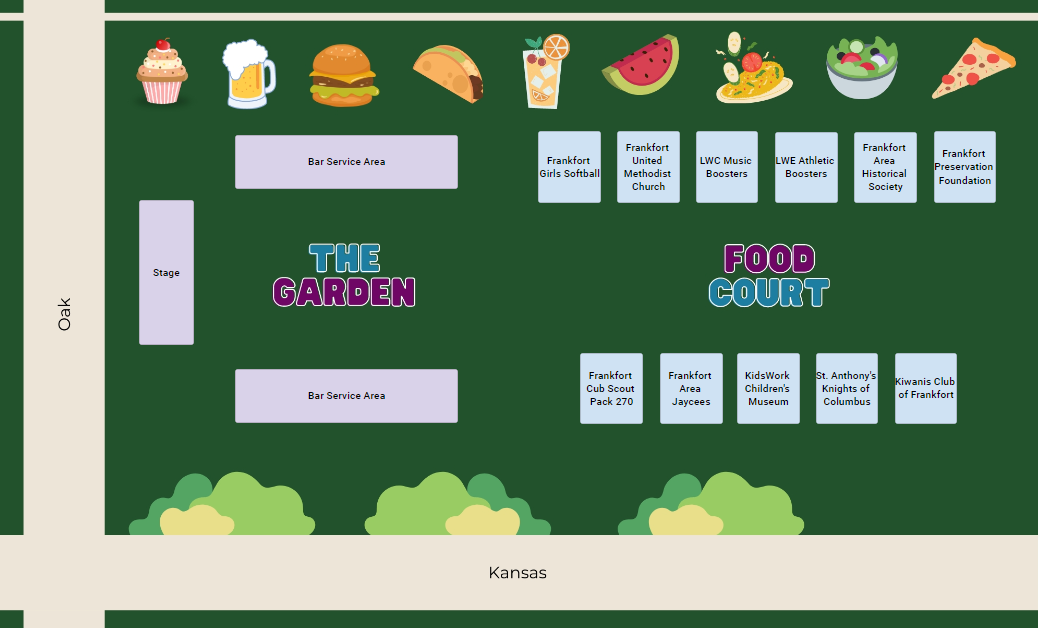 Located on North Oak Street.
Friday night concert:  Gate opens at 6pm, band starts at 8pm, 21 and older only, $10 admission
Sat-Mon: free admission, all ages during daytime Fest hours
Sat-Sun: 6pm - close, 21 and older only, $10 admission
The Garden Entertainment
Friday 9/2
8pm-11pm: Simple Men & Southern Nights (Lynyrd Skynyrd & Southern Rock Tribute)
Saturday 9/3
2pm-5pm: The Macy Brothers
8pm-11pm: Rocks Off (Rolling Stones Tribute)
Sunday 9/4
2pm-5pm: Voices of The Stars (presented by Sound Sonic Entertainment)
8pm-11pm: Brothers Gibb (Bee Gees Tribute)
Monday 9/5
1pm-4pm: Frankfort Brass Band
One of the most beloved parts of Fall Fest weekend is our annual parade. This year, the parade will kick off at 1:00pm on Sunday, September 4th.  Please join us as we celebrate this year's theme, "Fall Fest- through the decades"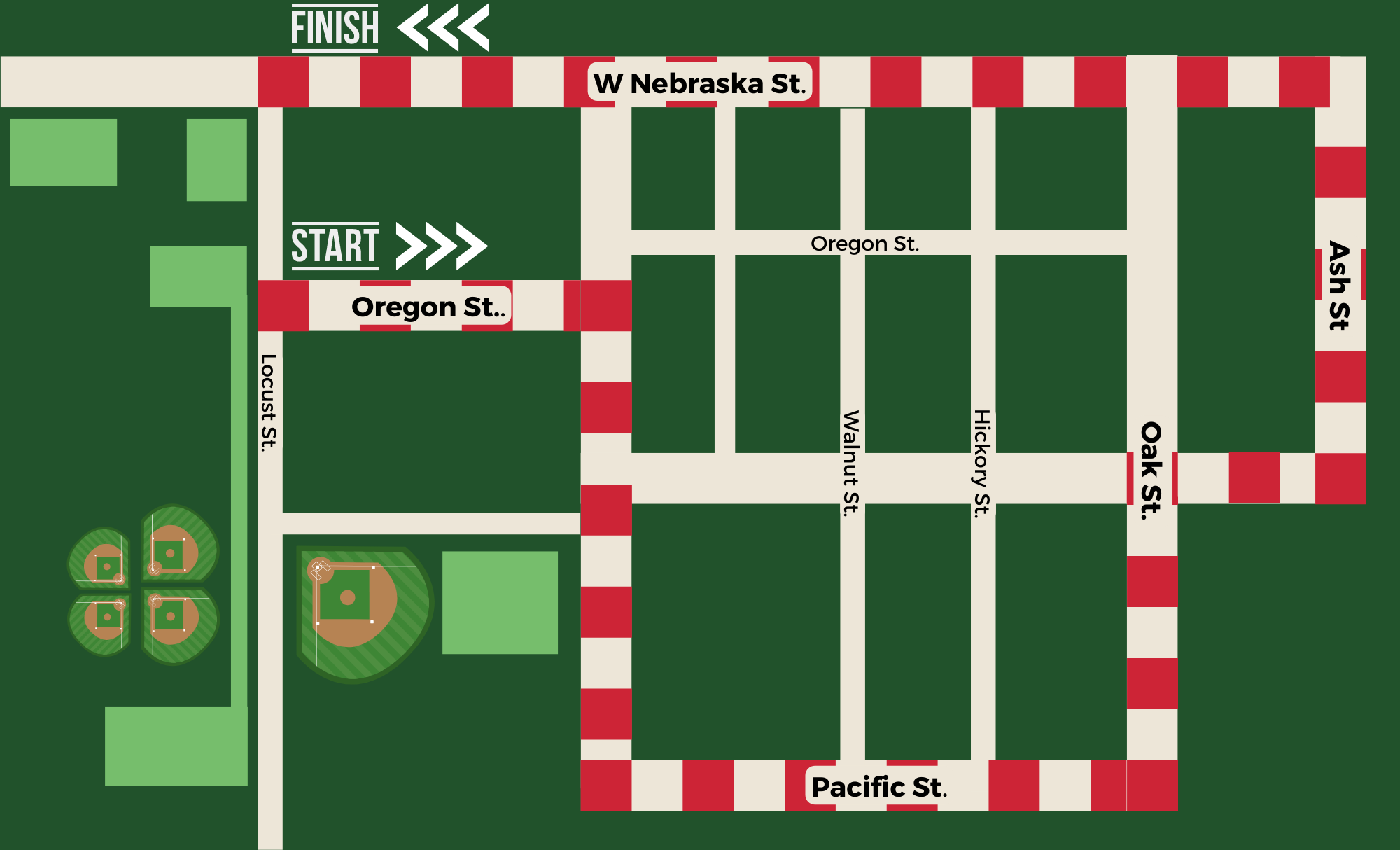 There are multiple ATM Machines located around the fest in the following locations: 
East side of North Oak Street at Old Plank Trail in The Garden
Main Entrance to Old Plank Trail Tavern on West Kansas Street
West side of White Street at Old Plank Trail
Provided courtesy of Old Second Bank
Parking is available with shuttle bus service to the Festival: Grassy Lot - U.S. Route 45 (La Grange Road) and Nebraska Street - $10.00 donation to Frankfort Boy Scout Troop #270 It is a 1/2 mile walk to the fest on sidewalks or Old Plank Trail.
Shuttle Bus Service to/from Boy Scout Lot Bus Service to the Festival area with drop-off and pick-up in the Prairie Park Lot at White Street & Elwood Street. Shuttle Bus Service runs continuously on Saturday & Sunday from 9am to 8pm and Monday from 9am to 6pm.
Handicap Parking (appropriate permit must be displayed): Parking is available in one location at the Trolley Barn Parking Lot; located at Nebraska Street and Center Road - $15 fee to Operation Playground.
Saturday, September 3: 10:00am-6:00pm
Sunday, September 4: 10:00am-6:00pm
Monday, September 5: 10:00am-4:00pm