Thank you for considering the Frankfort Chamber of Commerce as a resource for connecting with our community and growing your business. We are excited about the opportunity to help you enhance your visibility and are certain that by making the most of your membership, you will find it to be a wise investment of time and resources. Let's take a moment to explore the opportunities which await you!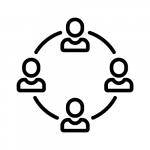 Monthly Meet, Greet, & Network - Always on the third Tuesday of the month. We will welcome new members, introduce guests (you may visit once before you join the Chamber), hear from our sponsor, and learn about a variety of topics during a 10-minute talk. Of course, you also will have the opportunity to give your 30-second commercial, and there will be plenty of time to network.
Business After Hours -  One of the best places to network is at our many Business After Hours (BAH) events. Local businesses invite Chamber members into their business for a chance to see what they have to offer, meet their staff and enjoy some refreshments. It's a great time to connect with other Chamber members! CONTACT US to schedule yours today.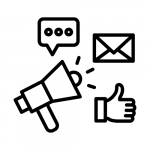 Frankfort Fall Festival Parade - Showcase your business or organization at our annual Fall Fest Parade.  The parade winds through downtown Frankfort on the Sunday of Labor Day weekend and is viewed by more than 35,000 residents and visitors.  Parade Entry is FREE to all Frankfort Chamber of Commerce Members!
"Frankfort Features" Video Spotlight- This marketing resource is a great way to showcase your business's products and services to the community. For only $500, members receive a high-quality, professionally edited 20-30 second video highlighting their business. This video is then displayed on our Frankfort Features page and promoted in one of our newsletters that is sent out to over 1,500 contacts. Become a Premier Member and receive a video spotlight as a part of your upgraded membership. CONTACT US today to take advantage of this exciting marketing tool!
Ribbon Cutting & Reception- As a Frankfort Chamber Member,  you are welcome to host a Grand Opening or Ribbon Cutting event not just when you open but when you are celebrating any special anniversary. We have new businesses opening each month in Frankfort. Help us welcome them to our Chamber. Click HERE to schedule your Ribbon Cutting.
Social Media- Tag us in your post, and we will re-share it on our social media platforms!
Dedicated Email Blasts- Want to promote an event, new product or service, exclusive offer, and more? Contact us, and we can send out an email blast to over 1,500 of our contacts for only $75. Just provide the ad in a high-quality jpeg or pdf, and we will take care of the rest.
"Chamber Connection" Newsletter- Stay in touch! When you subscribe, you will receive biweekly Chamber updates, information on upcoming events, and much more. Click HERE to sign up.
"Member News"- This monthly email blast features a variety of events, deals, and news from fellow members. Have a promotion you want to share? CONTACT US to share your announcement!
Business Directory & Referrals- Every day, the Chamber receives calls asking for referrals and information on businesses and organizations. A great perk to being a member with us is that we refer only our members. We also like to direct the community to our business directory so they can easily find your business.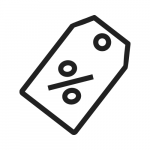 Hot Deals - Share special discounts or "Hot Deals" with other members and the Frankfort community through this program.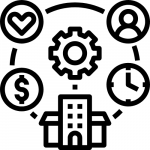 Conference Room Usage - Chamber Members are welcome to use the meeting room, which is located inside the chamber office. With seating for up to 20, the room is ideal for meetings, training, and other business functions.
Mailing Lists or Labels - Share your message! Chamber members may purchase a mailing list or mailing labels for $35. Our current membership is over 500. CONTACT US for the purchase form, and allow three days for your order to be completed.
Job Postings -  Looking to add to your team? We can post your job listing on our website and newsletter, where over 1,500 of our contacts can view it.
Notarization - Need a document notarized? We can do that for you right here at the Chamber! Just CONTACT US to schedule a time to stop by.