New Resident Gift Bag Program
2023 "Welcome to Frankfort" Gift Bag Program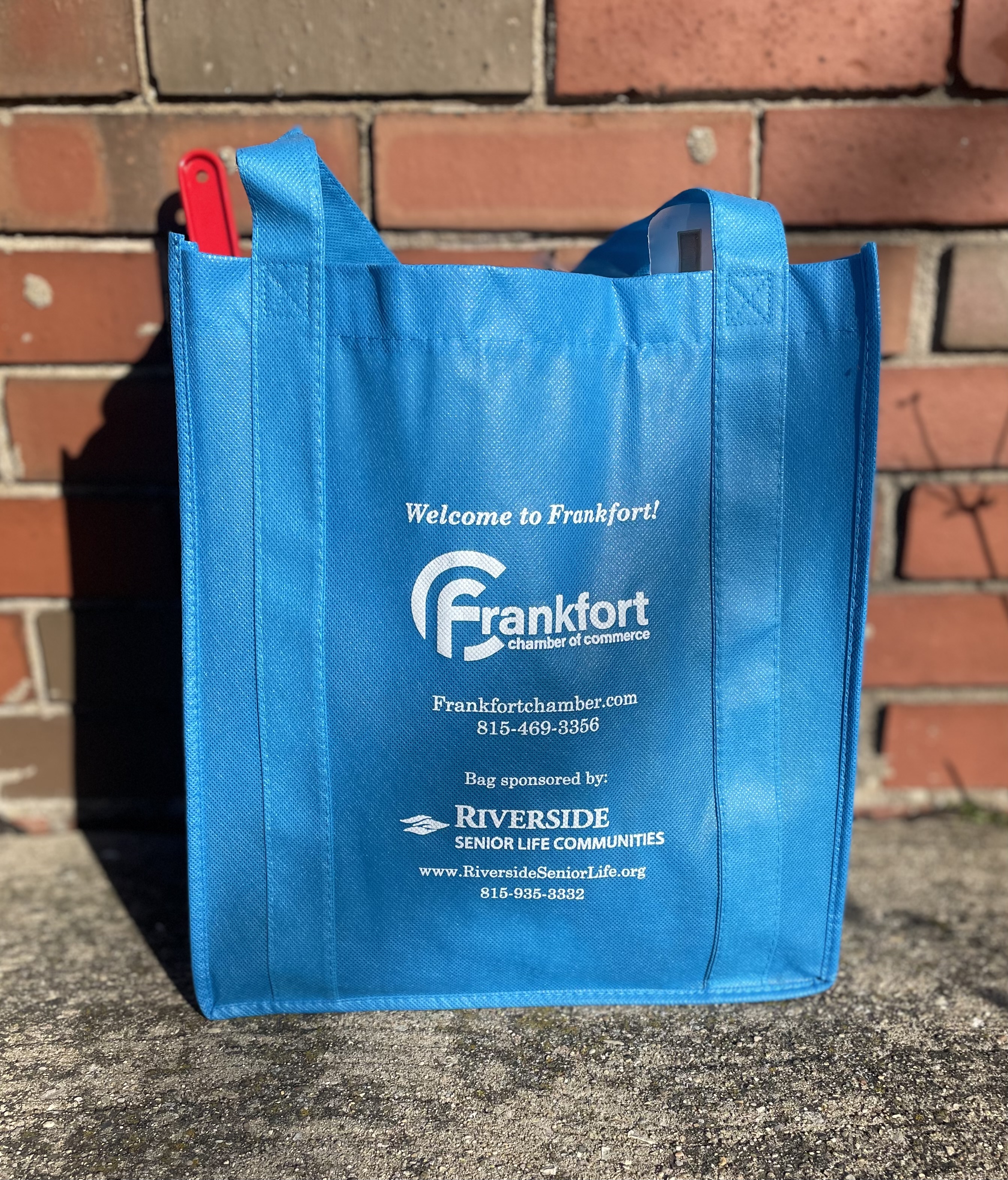 How would you like to get your business information in the hands of every new Frankfort resident in 2023—to hundreds of people who are eager to learn about their new community, and local products and services?
The Chamber's "Welcome to Frankfort" Gift Bag program provides you with an avenue to do just that!
It gives Chamber members the opportunity to capitalize on the credibility of the Chamber to influence new residents to "Shop Chamber Members First."
Here is how the Welcome program works:
When new residents visit Village Hall to set up their utility account, they are given a "Welcome to Frankfort" Gift Bag, a reusable tote bag full of coupons, information, and goodies provided by our members.
In turn, the new resident is asked to fill out a brief information sheet so we can capture their data. If they opt-in to receive future communications, we will provide their name and mailing address to our participating Chamber members so they can do their follow-up.
Bring us 100-250 items. We will let you know when we run out so you can replenish.
Be creative with what you give us for the bags. If you need ideas, call the Chamber and we will help. We also have several Chamber members who can help you come up with a promotional item or offer. See the list below.
Cost to Participate for 2023:
Business
$ 100.00
second half of year
Non-Profit
$ 25.00
second half of year
Chamber Members who provide printing and/or promotional items include: