New Resident Gift Bag Program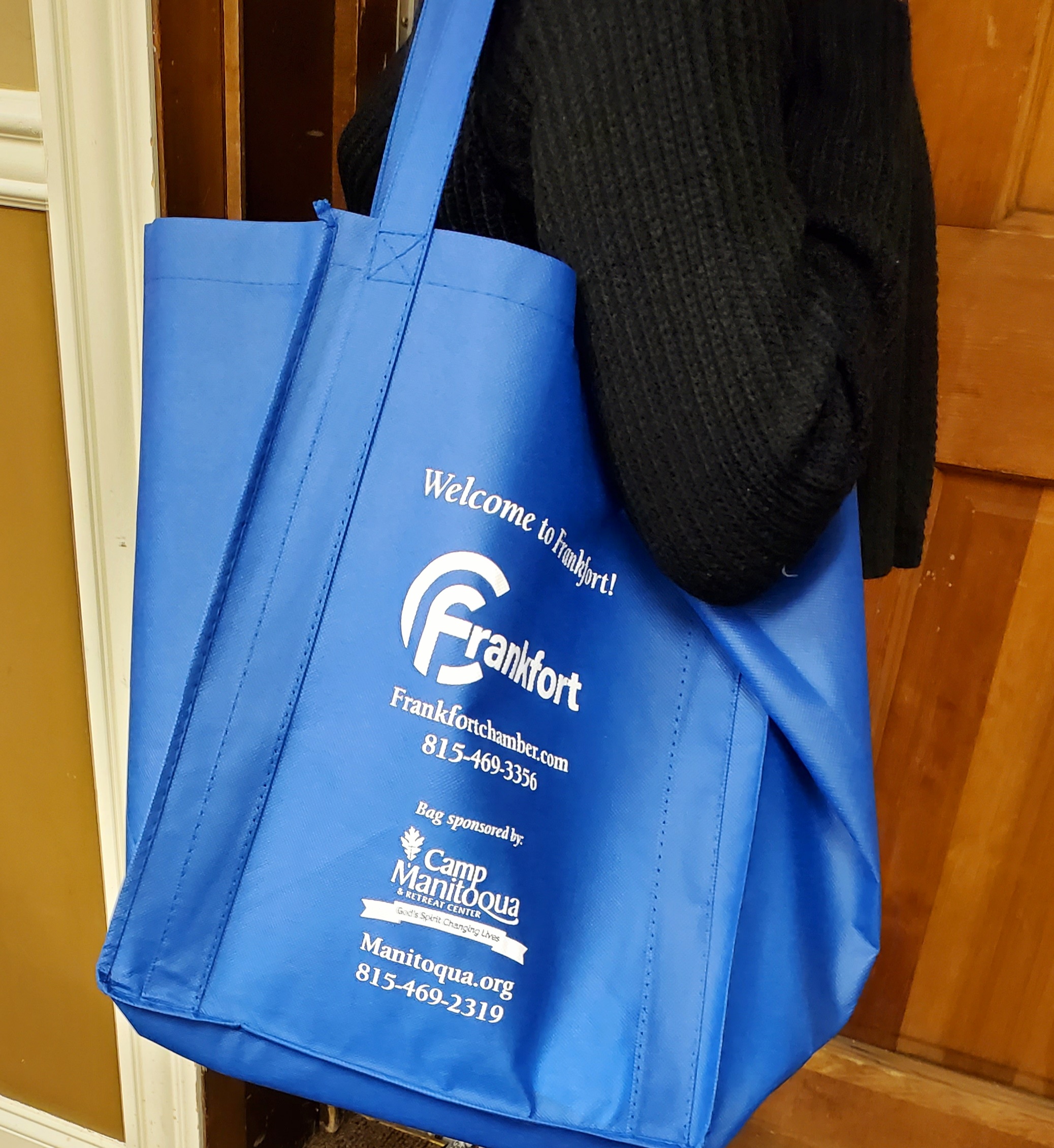 2022 Frankfort New Resident Gift Bag Program
FCC MEMBER MARKETING OPPORTUNITY
Provide a coupon, special offer and/or small promotional item to our
NEW-RESIDENT WELCOME TO FRANKFORT GIFT BAG
Get your business information in the hands of every new Frankfort resident in 2022. Welcome to Frankfort New Resident Gift Bags are given out to each new resident when they set up their utility account at the Frankfort Village Hall.
PARTICIPATION PROCESS
Registration: Sign up here that you wish to include your promotional information/item in the bags
Fee: $200 Business; $50 Non-Profits
Number of items: We ask for at least 100 items. We will notify you when we run low. As soon as we get your items, we still start putting them in the bags.
Drop Off Location: The Frankfort Chamber of Commerce, 123 Kansas Street
If you are looking for printing or promotional items we have Chamber Members who can assist you!
Action Sports  75 Bankview Dr., Frankfort, IL 60423     www.actionsports.com
Advertising Solutions  26444 S. 88th Ave., Monee, IL 60449     www.shopadvertisingsolutions.com
Image360  Mokena9960 191 Street, Suite E, Mokena, IL 60448     www.image360mokena.com
Local Printing & Design  9 W. Nebraska, Frankfort, IL 60423     www.localprintinganddesign.com
Minuteman Press Frankfort  55 Bankview Dr., Frankfort, IL 60423     www.frankfort-il.minutemanpress.com
On Time Design, Inc.  19252 S. Blackhawk Pkwy, Unit 75, Mokena, IL 60448     www.ontimedesign.com
Perma Graphic Printers  216 N. Marley Road, New Lenox, IL 60451     www.permagraphicprinters.com
QBF Graphics Group  18650 Graphics Court, Tinley Park, IL 60477     www.qbfgraphics.com
US Safety Products  24 Sangmeister, Unit B, Frankfort, IL 60423     www.ussafetyproducts.com