Support the Community that Supports You
There is truly something for everyone with a Community eGift Card! Custom branded for your community, they can only be used at your local shops and restaurants. Support the small businesses that make your community unique.
Looking for the perfect gift, but not sure what to get?
Give them a Find It In Frankfort Digital E-Gift Card!
How it Works
Select the value of your gift card. Choose your recipient(s) (family, friends, team members) and send via email or text message or print out and give them a paper copy. The recipient can use that value to make purchases at any participating retailer.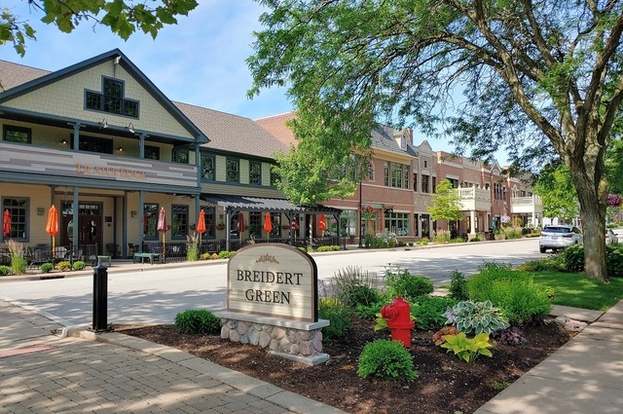 How to Become a Participating Retailer
Get your fair share of the Find it in Frankfort eGift Card sales with no risk and no cost!
More than 25 Frankfort Chamber member businesses are already on the Find it in Frankfort eGift Card . Simply go through a one-time, 5-minute set-up, promote the card and customers will come to you!
The 
Find it in Frankfort eGift Card
 are virtual, contactless, keep local dollars local and can be purchased and sent from the safety of your home. The eGift Card is powered by Yiftee with redemption by Mastercard and can
only be redeemed at Frankfort Chamber member businesses that sign up to participate
.
August Meet, Greet & Network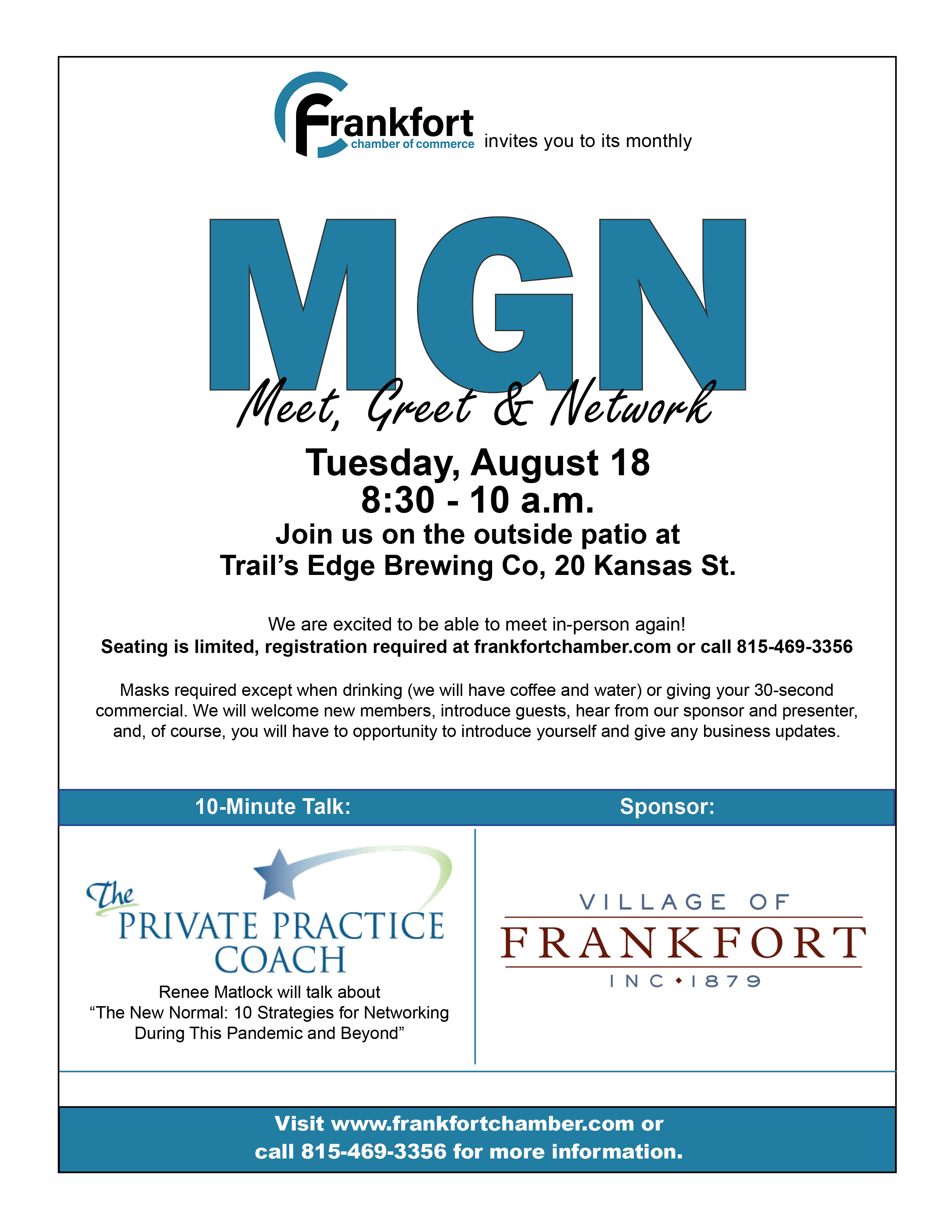 Community Calandar
If you want your event listed as below, please log into your chamber account, click on the box listed as event, then click the purple button to add it! Once approved, you can share the link via email or on an social platform.
Ribbon Cutting & Reception at The Wine Thief Bistro & Specialty Wines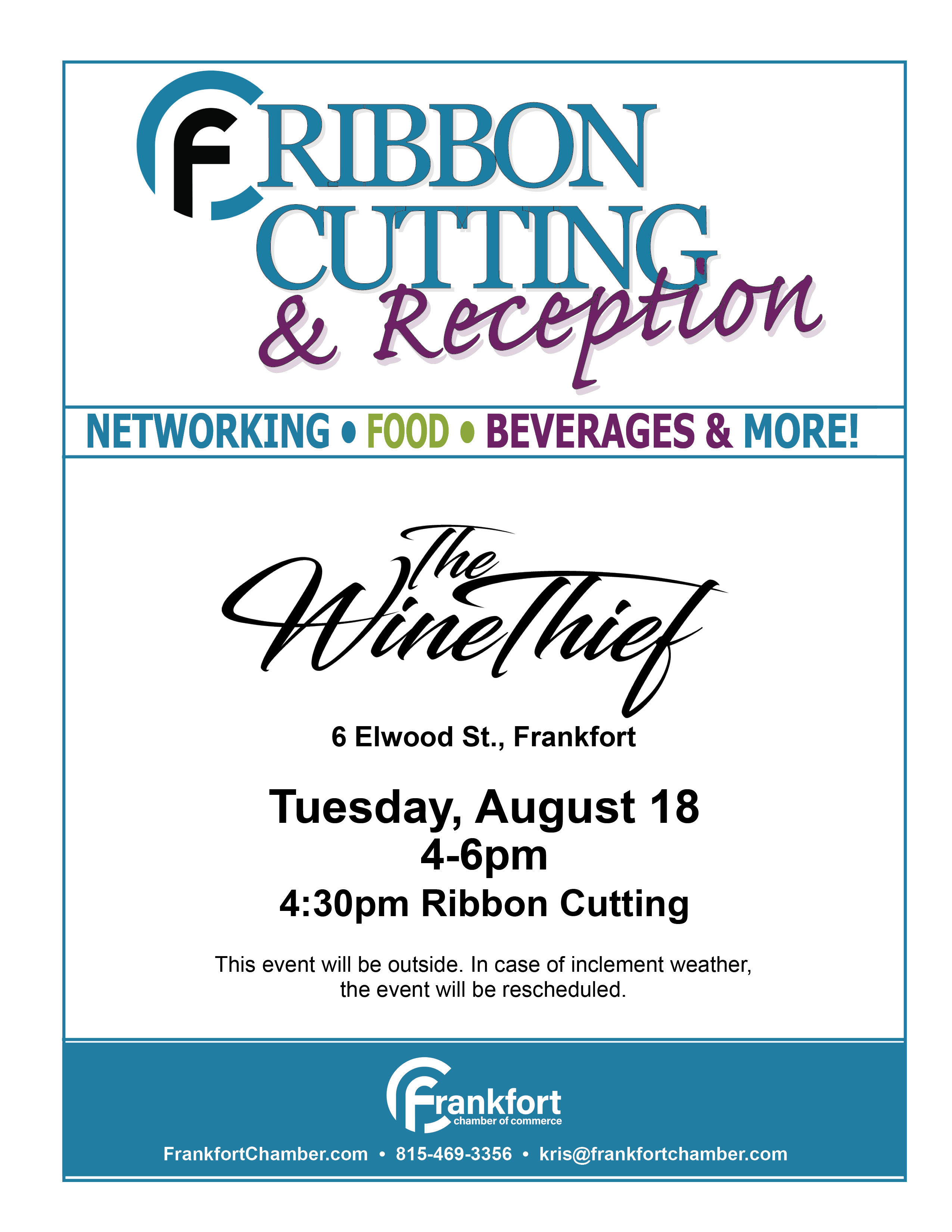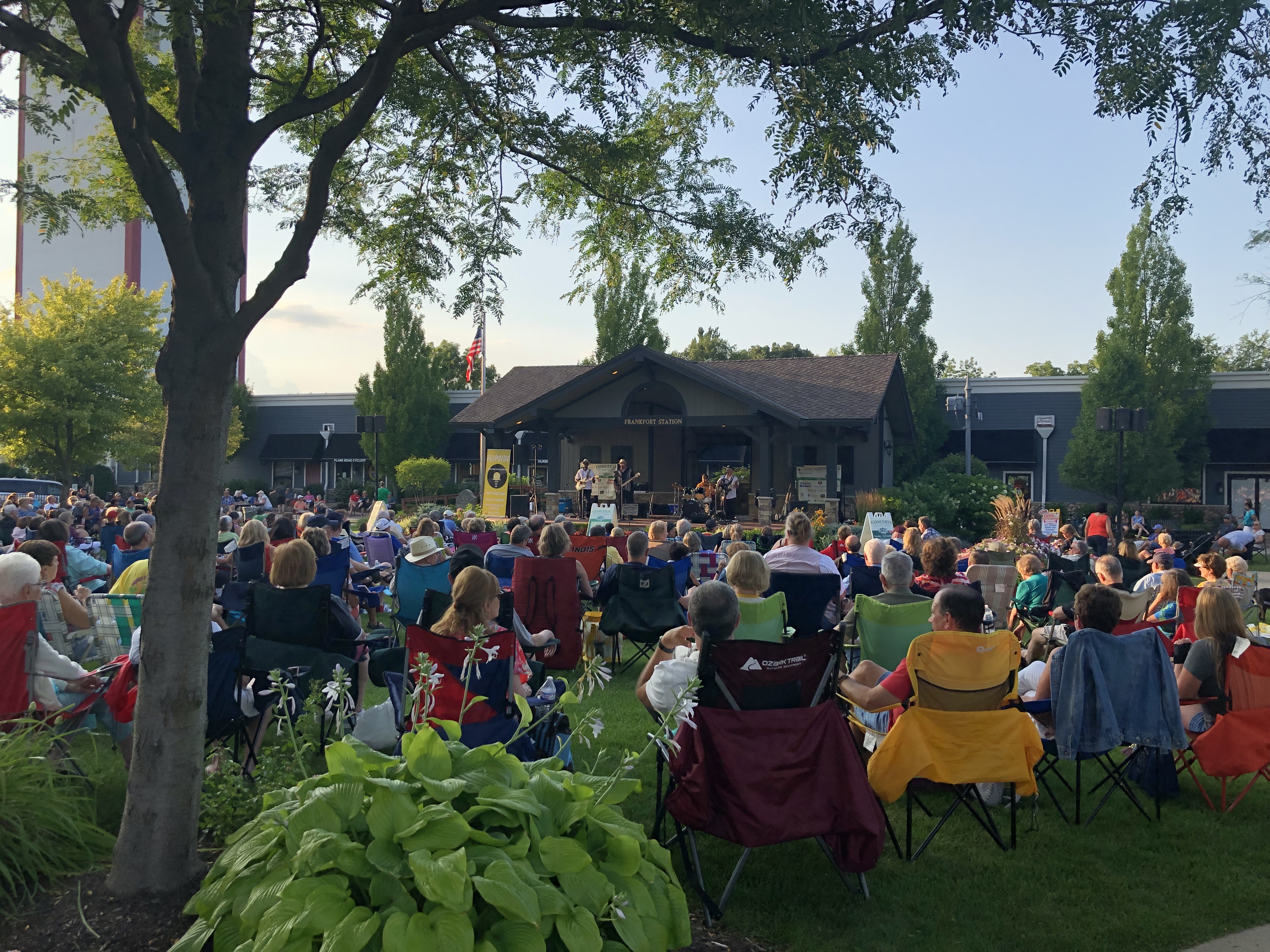 CONCERTS ON THE GREEN
In May, when we canceled the June and July concerts, we were hoping to be able to resume in August. Unfortunately, that will not be possible.
After much discussion with Mayor Jim Holland, we are not able to comply with the Restore Illinois Phase IV guidelines and ensure a safe, controlled environment for concert-goers and our community.
Thank you again for your continued support of this great Frankfort tradition. We look forward to offering Concerts on the Green again next year.
Frankfort Chamber Concerts on the Green Committee members
Pam Griffin
Chris Herder
Kim Herder
Judy Hageman
Sam Giordano
Tom Ballard
Katie Stempniak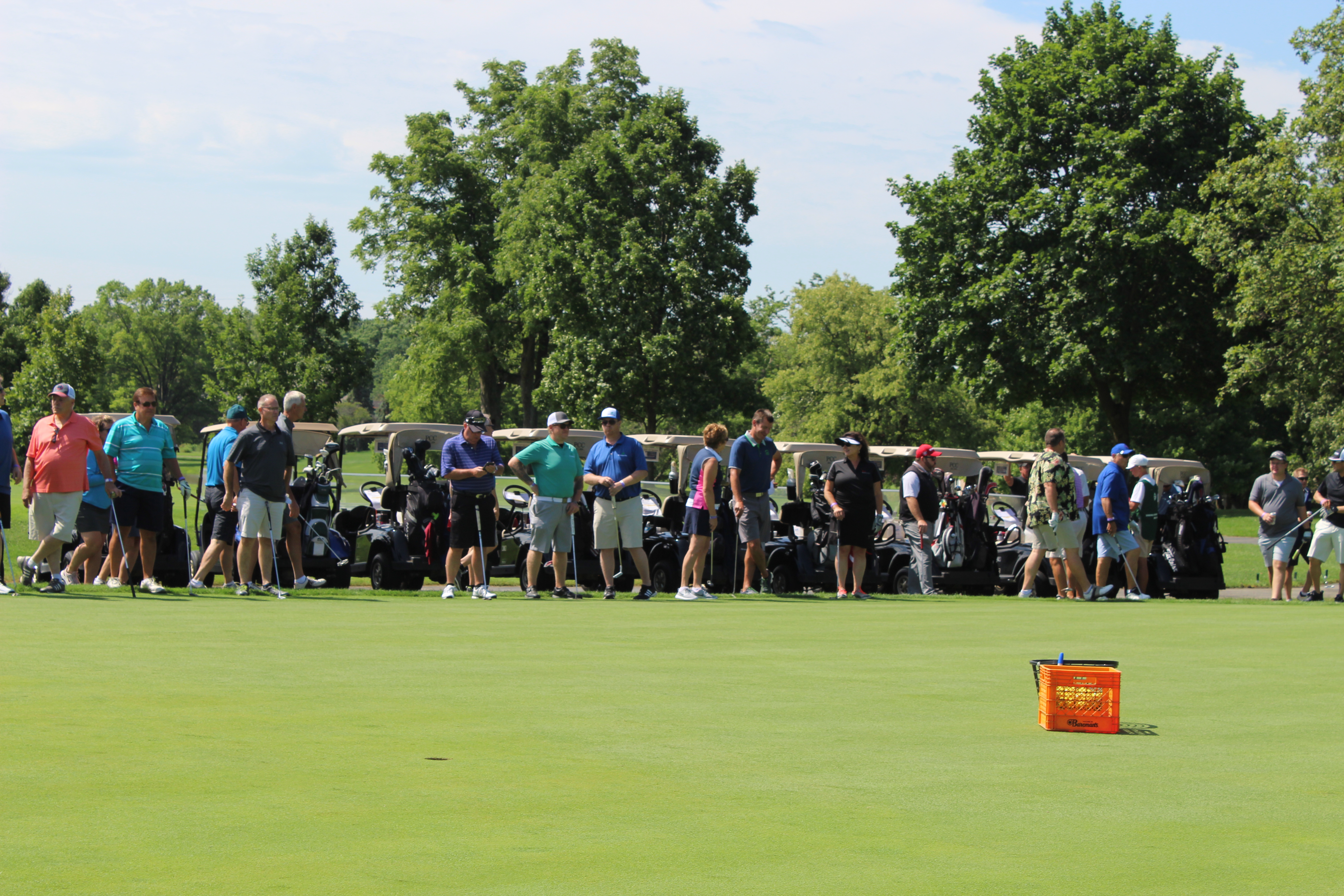 COMMUNITY GOLF OUTING
Join us at Prestwick Country Club for our
Annual Community Golf Outing on Monday, Sept. 21!
Shotgun start at 11 am. Golf registration includes cart, lunch and snacks on the course, two drink tickets, 19th hole appetizers, and more!
**Promote your products and services by donating a raffle item valued at $50 or more. All Sponsors receive:
• Recognition on Frankfort Chamber social media, website, e-newsletter & program
• The opportunity to put a small premium item in the swag bag
Click here to register for this event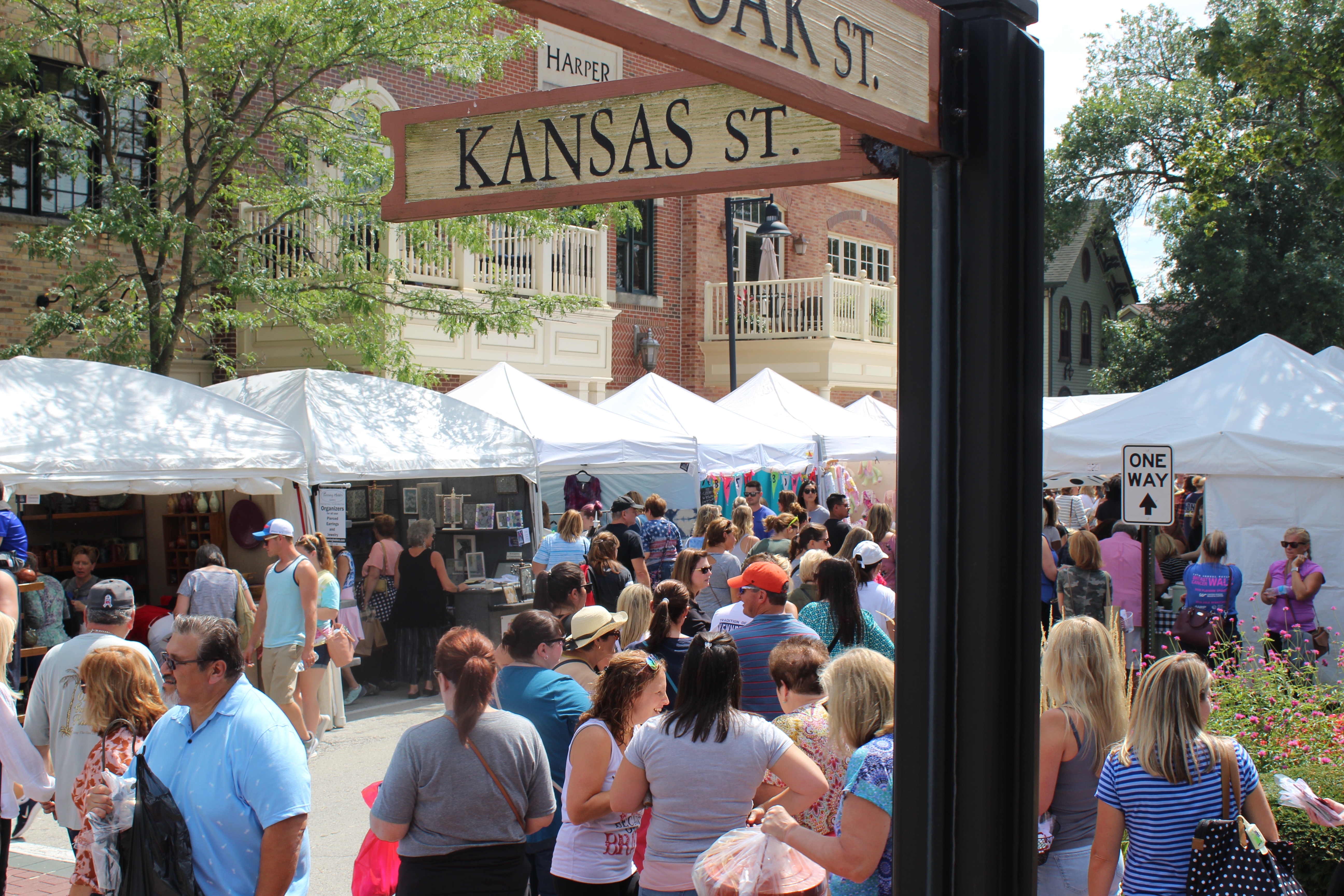 FRANKFORT FALL FESTIVAL
Navigating through a global pandemic does not come with a playbook or guidebook. The facts, data, information, discussions and decisions are valid for only a minuscule moment of time. What seemed a week ago, a day ago or even an hour ago, is not what it is right now. Just a few short weeks ago, the State of Illinois entered Phase 4 of its "Restore Illinois" Plan. We were collectively moving to reopen and proceeding forward to what would become the new normal. Hopeful that we would soon see a path to Phase 5...
Please click here to read the full letter and for the the latest updates.
Sponsorship Opportunities
2020 Concerts on the Green Sponsors
CHAMPIONS ($1000)
Currie Motors
PARTNERS ($500)
Gnade Insurance Group, Inc.
Old Plank Trail Community Bank
Excel Electric
SUPPORTERS ($250)
Frankfort Preservation Foundation
Mayor Jim & Stacy Holland
Phoenix Fire Systems, Inc.
RWC Insurance Group
State Farm--Terry Gross Agency
Town Center Bank
CONTRIBUTORS ($100)
Chip & Lori Krusemark
Don & Jeanne Schwarz
Frankfort Lions Club
Glatz Management Services, Inc.
Jerry & Karen Vrshek
Peace Lutheran Church
Peggy Slager
FRIENDS up to ($99)
Phoenix Fire Systems, Inc.
The Chamber hosts over 30 events every year - truly something for every type of business and member.
As one of IL's largest and most active Chambers, we are delighted to be able to offer members so many
different and well-attended opportunities to promote their business, staff, and market their products and services.
Current Promotional Opportunities
Jan-Nov
Meet, Greet & Network every third Tuesday morning of the month "SOLD OUT" Please contact Kris Pasquini in October 2020 for next year's opportunities!
February
Chili Cook-Off, part of the Village's Winter on the Green series
FAWN (Frankfort Area Women's Night), a fundraiser for a local non-profit
March
Community Showcase, featuring about 100 local businesses, food and entertainment
April
Pub! Grub! Network! Hop on the bus and stop at three local establishments for appetizers, drinks and networking.
June
Community Golf Outing, last Monday in June at Prestwick Country Club
June-August
Concerts on the Green, live music Sunday evenings at Breidert Green
Labor Day Weekend
Frankfort Fall Festival, featuring more than 300 artisans, entertainment, food, drink and more
September
Wined-ing Through Frankfort Wine & Ale Walk, the last Sunday in September with stops at about 30 businesses in historic downtown
November
Annual Meeting, welcoming our Board of Directors for the following year.
December
Chamber Open House, held during the Frankfort Historical Society's annual House Walk