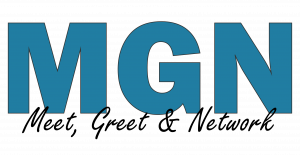 8-9:30am
Tuesday, Nov. 16
Trail's Edge Brewing Co.
20 Kansas St, Frankfort
Join us for our last MGN of 2021!
This is a free event, but please register here so we know how many to expect.
We will welcome new members, introduce guests, hear from our sponsor, the Village of Frankfort and our presenter, Dr. Zaki Ansar, MD, of Pain Management Institute. Of course, you also will have to opportunity to give your
30-second commercial and there will be plenty of time to network.
REGISTRATION DEADLINE OCTOBER 27
Join us for our Annual Membership Meeting & Luncheon on Wednesday, Nov. 10 from 11:30am-1pm at Prestwick Country Club. Meet your 2022 Board of Directors, who will be presented for member approval. Open and download flyer here
Reserve your seat(s) and sign up to be a Centerpiece Sponsor here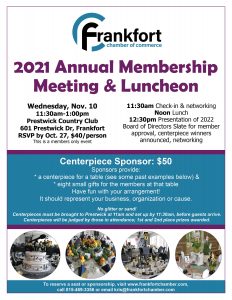 If you want your event listed as below, please log into your chamber account, click on the box listed as event, then click the purple button to add it! Once approved, you can share the link via email or on an social platform.
Join us Wednesday, Nov. 17 from 5-7pm as we celebrate Body Fountain's new, larger location at 19070 S. Everett Blvd, Mokena.
Open flyer here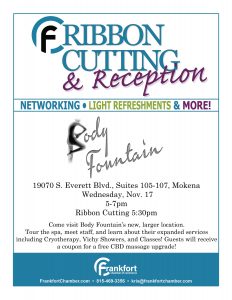 2021 Frankfort New Resident Gift Bag Program
FCC MEMBER MARKETING OPPORTUNITY
Provide a coupon, special offer and/or small promotional item to our
NEW-RESIDENT WELCOME TO FRANKFORT GIFT BAG
Get your business information in the hands of every new Frankfort resident in 2021. Welcome to Frankfort New Resident Gift Bags are given out to each new resident when they set up their utility account at the Frankfort Village Hall. 
Participation Process:
Registration: Sign up here that you wish to include your promotional information/item in the bags
Fee: $200 Business; $0 Non-Profits
Number of items: We ask for at least 100 items. We will notify you when we run low.
As soon as we get your items, we still start putting them in the bags. 
Drop Off Location: The Frankfort Chamber of Commerce, 123 Kansas Street

If you have any questions, please email Kris@FrankfortChamber.com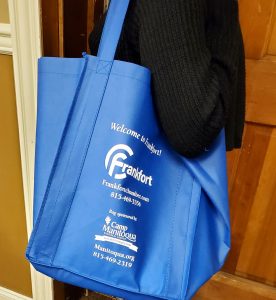 You can join the program at any time during the year. As soon as you drop off your items, we will start putting them in the bags.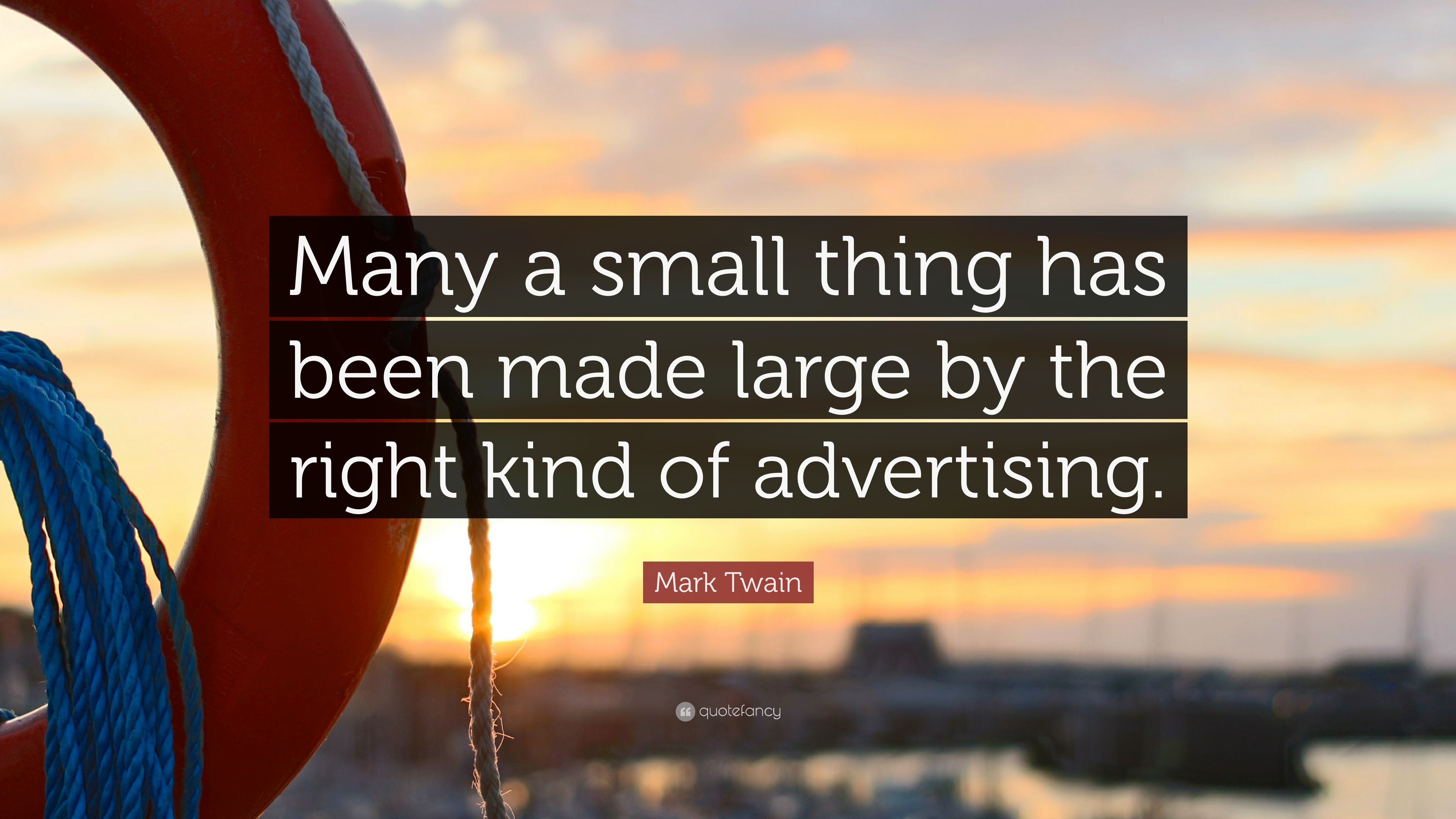 For Only $75
Your own dedicated email sent to 1000 contacts
* Promote an event, a new product or service, a new business partner, etc.
* You provide the ad in a high quality jpeg or pdf format, we send it out.
* Schedule yours today!
Chamber reserves the right to approve all content.
We want to shine the spotlight on YOU!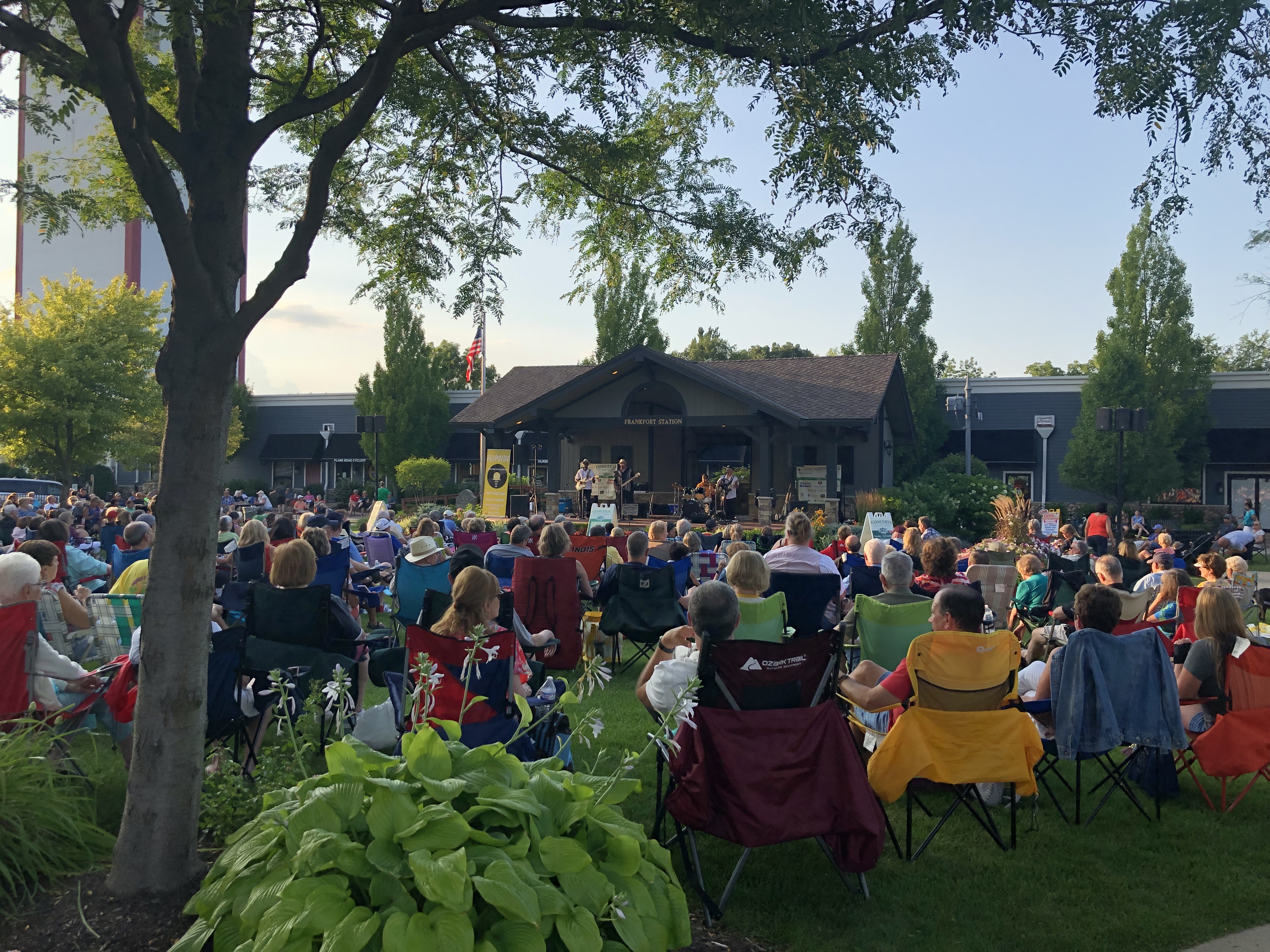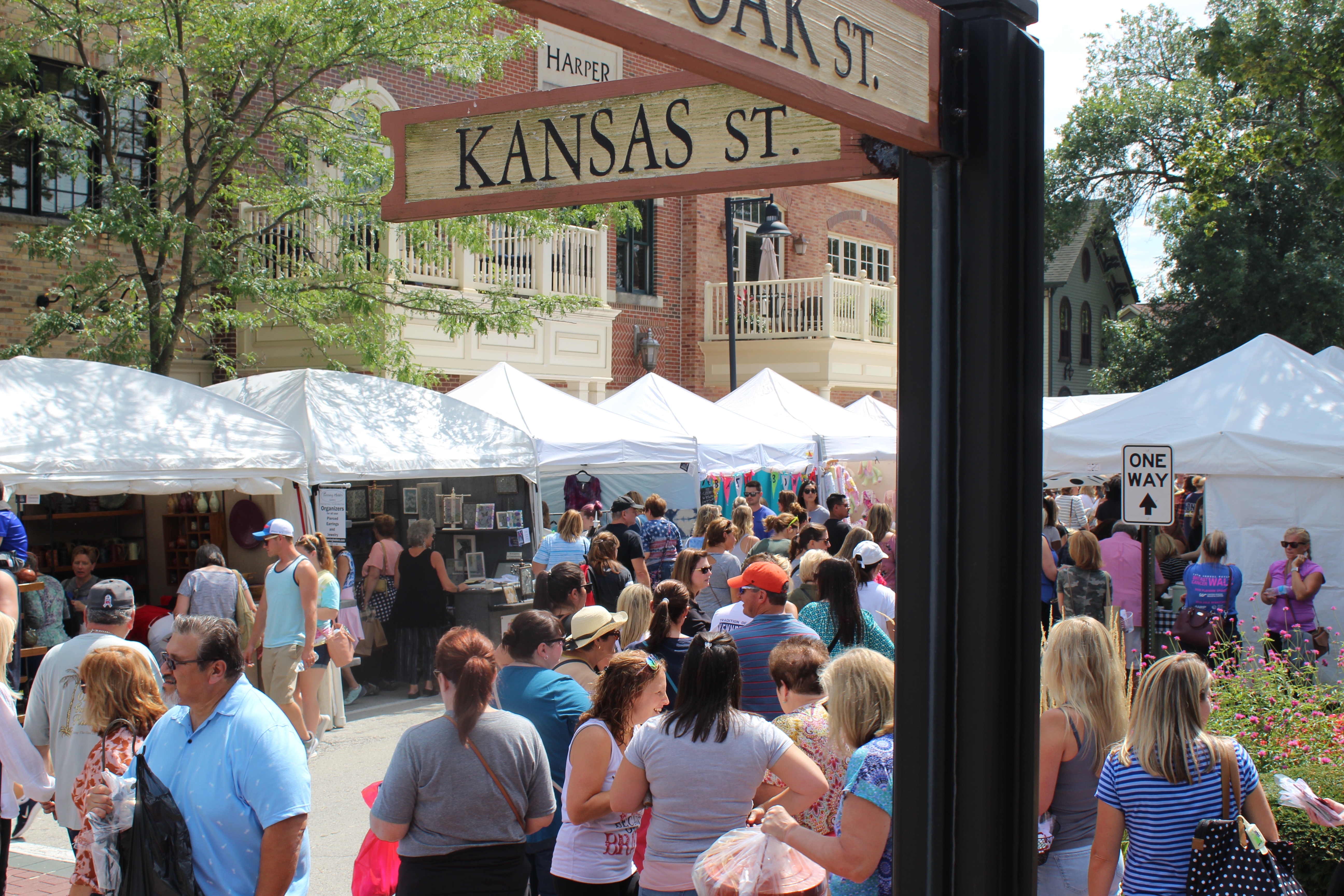 FRANKFORT FALL FESTIVAL
The 2021 Frankfort Fall Festival information here 
We look forward to bringing back this annual tradition over Labor Day Weekend!
Please check our Frankfort Fall Festival Facebook page for updates!