Graduated Income Tax Proposal Town Hall Replays
To help inform Illinois residents about the proposed graduated income tax that will be on the Nov. 3 ballot, the Illinois Association of Chamber of Commerce Executives (IACCE) and the Small Business Advocacy Council (SBAC) recently hosted two Town Halls.
Presenting arguments in support of the ballot initiative--Ralph Martire, Executive Director for the Center for Tax and Budget Accountability and Rubloff Professor of Public Policy at Roosevelt University, presented arguments in support of the ballot initiative.
Presenting arguments against the ballot initiative--Leslie Munger, former Illinois Comptroller and Deputy Governor.
Watch first first Town Hall here:
Watch the follow-up Q&A here: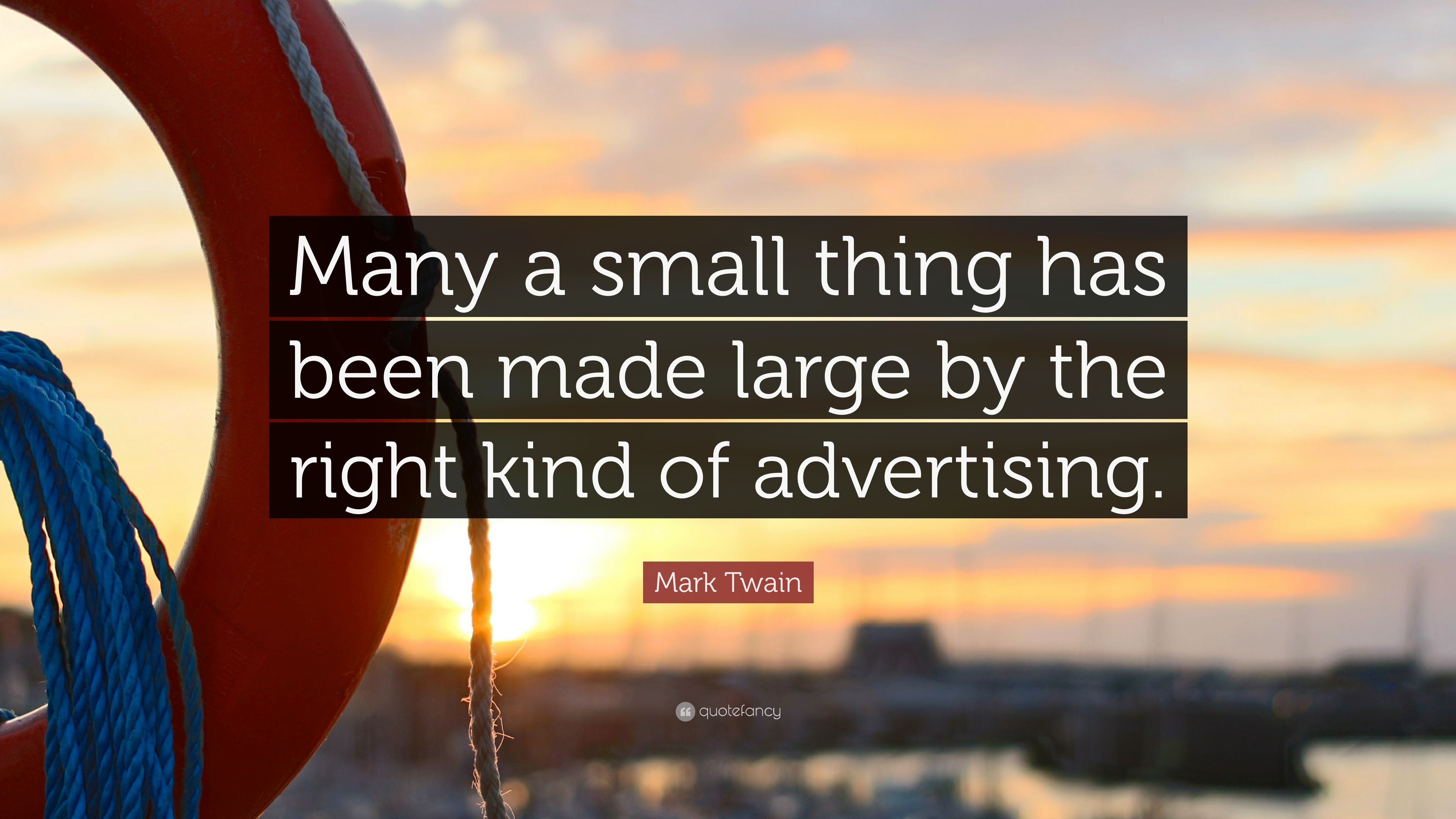 For Only $75
Your own dedicated email sent to 1000 contacts
* Promote an event, a new product or service, a new business partner, etc.
* You provide the ad in a high quality jpeg or pdf format, we send it out.
* Schedule yours today!
Chamber reserves the right to approve all content.
We want to shine the spotlight on YOU!
Support the Community that Supports You
There is truly something for everyone with a Community eGift Card! Custom branded for your community, they can only be used at your local shops and restaurants. Support the small business that make your community unique.
Looking for the perfect gift, but not sure what to get?
Give them a Find It In Frankfort Digital E-Gift Card!
How it Works
Select the value of your gift card. Choose your recipient(s) (family, friends, team members) and send via email or text message or print out and give them a paper copy. The recipient can use that value to make purchases at any participating retailer.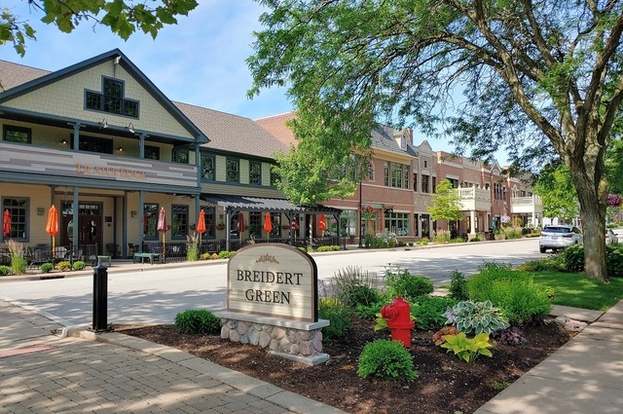 Become a Participating Retailer
Get your fair share of the Find it in Frankfort eGift Card sales with no risk and no cost!
More than 25 Frankfort Chamber member businesses are already on the Find it in Frankfort eGift Card . Simply go through a one-time, 5-minute set-up, promote the card and customers will come to you!
The 
Find it in Frankfort eGift Card
 are virtual, contactless, keep local dollars local and can be purchased and sent from the safety of your home. The eGift Card is powered by Yiftee with redemption by Mastercard and can
only be redeemed at Frankfort Chamber member businesses that sign up to participate
.
Join us for our monthly Meet, Greet & Network on October 20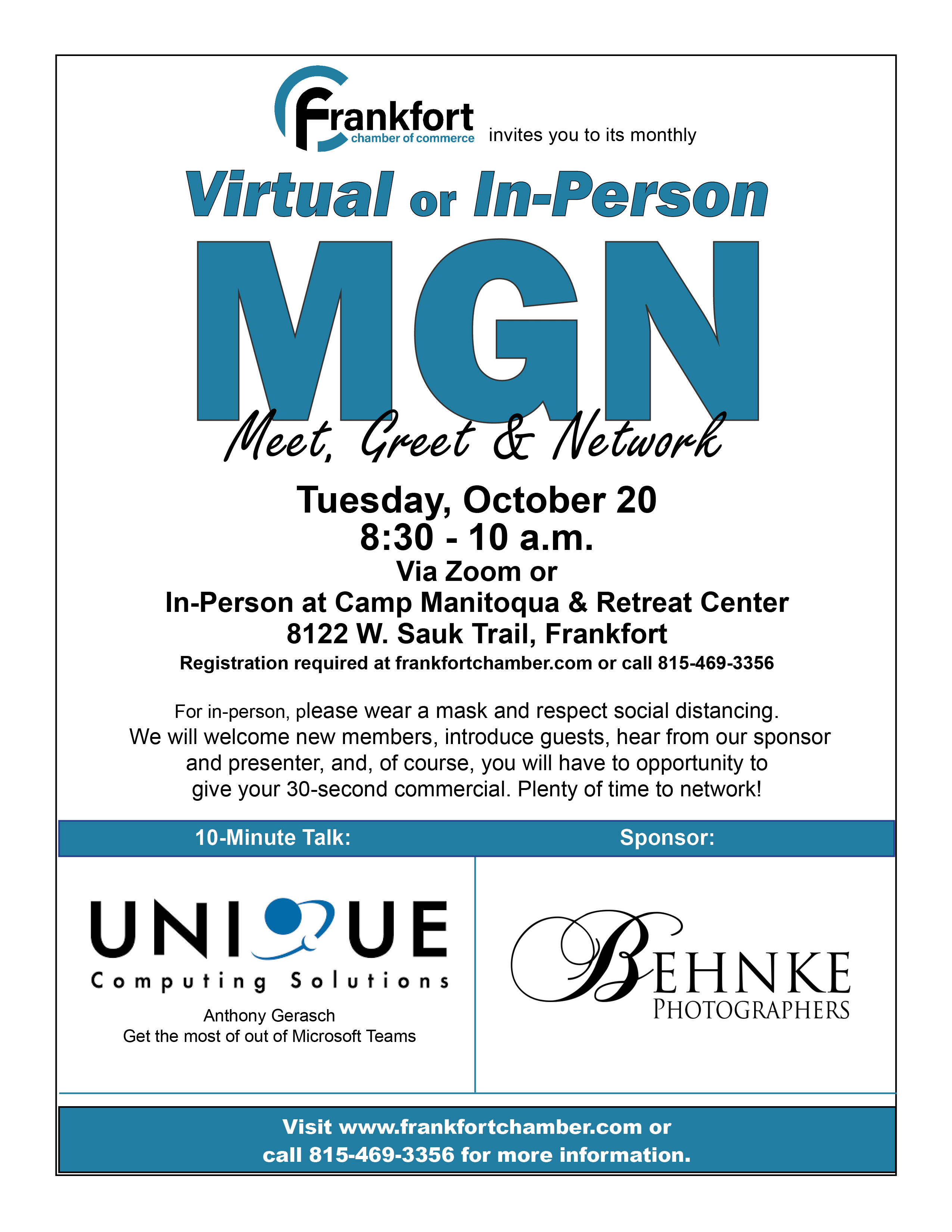 Social Media Webinar Wednesday, October 21st
Join us for this FREE powerhouse social media training presented by FlipSwitch Social Media founder Dan Peterson. You will gain valuable tips and tricks to help your business navigate the holidays AND propel your business into the New Year!
Registration is required, please click here to sign up.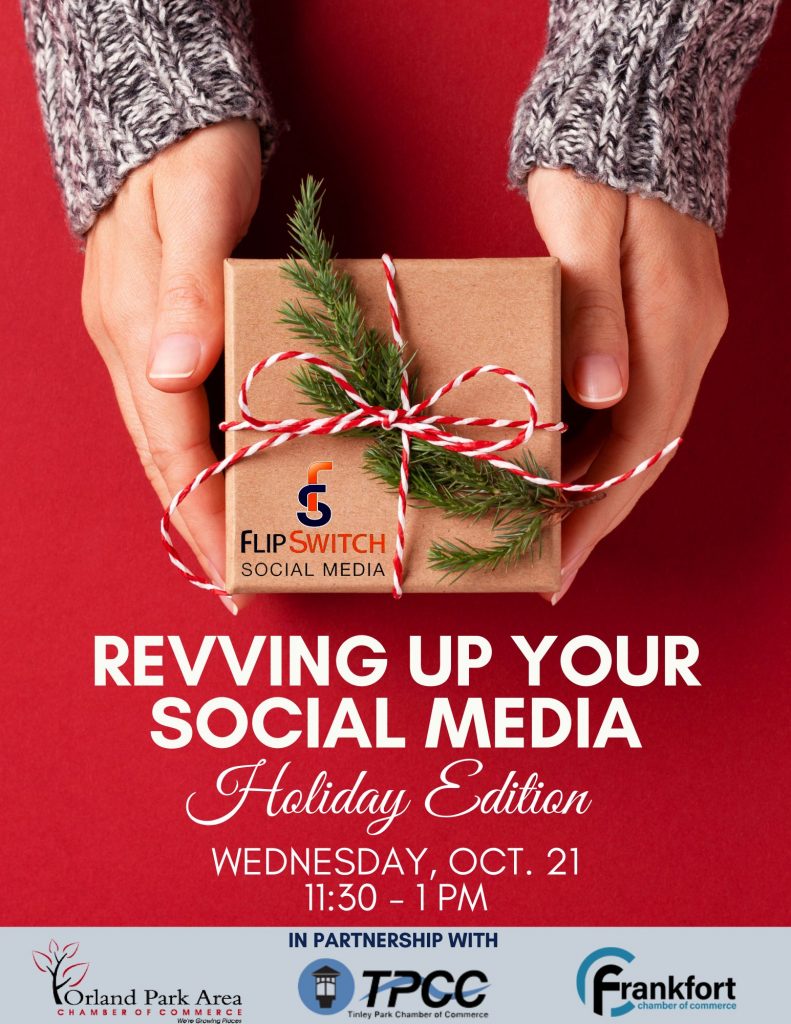 Meet, Greet, & Network Tuesday, October 20th
Come Join us at Camp Manitoqua!
8122 W. Sauk Trail
Frankfort, IL 60423
8:30 am - 10:00 am
Join us for our monthly Meet, Greet & Network
Virtually or In-Person
Registration is required, please click here to sign up.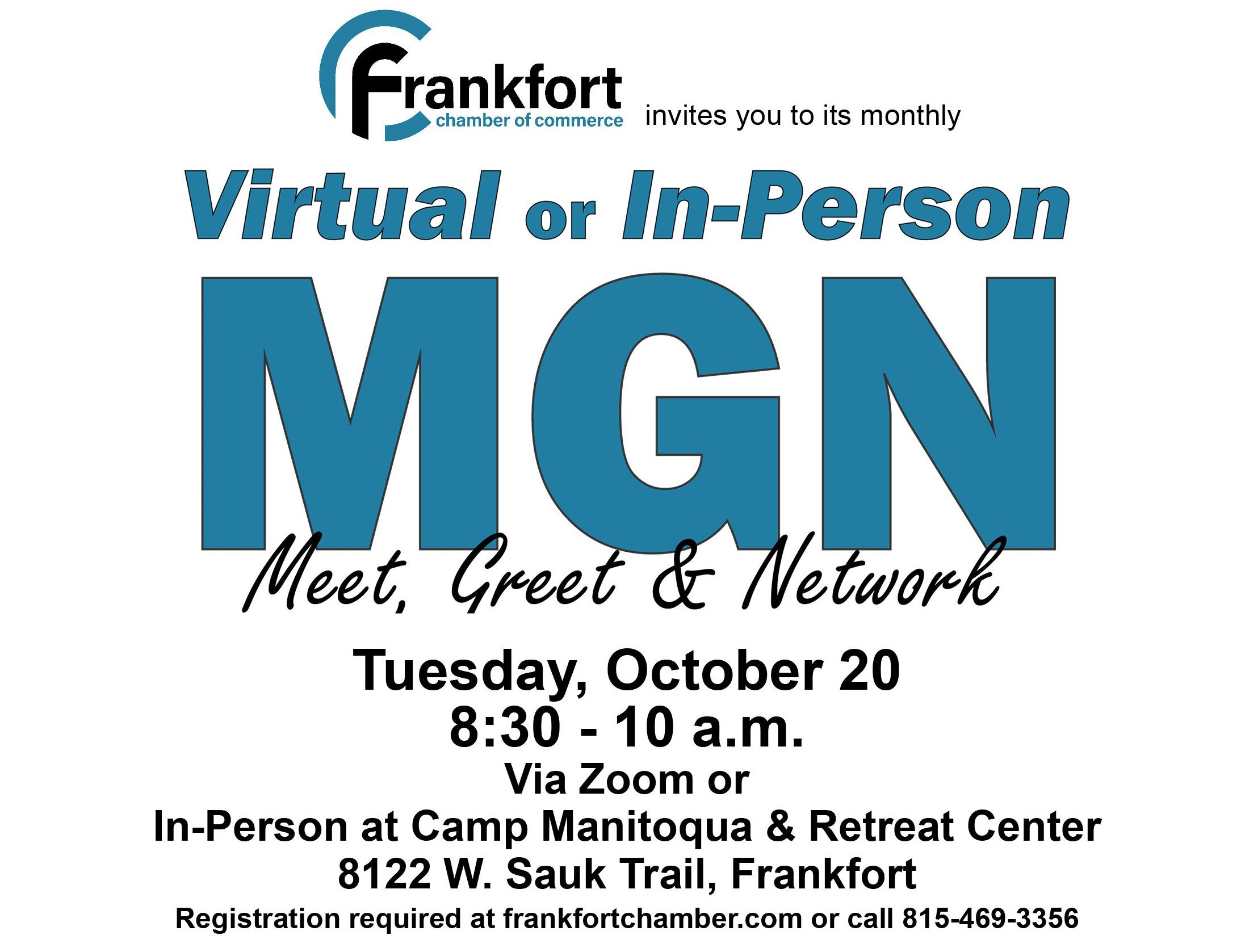 Upcoming Chamber Member Events
If you want your event listed as below, please log into your chamber account, click on the box listed as event, then click the purple button to add it! Once approved, you can share the link via email or on an social platform.
Ribbon Cutting & Reception Thursday, November 12th
Celebrate at Salina's Pizza!
21114 S. LaGrange Road
Frankfort, IL 60423
4:30 pm - 6:30 pm
Join us for our a Ribbon Cutting celebrating Salina's Pizza newest location!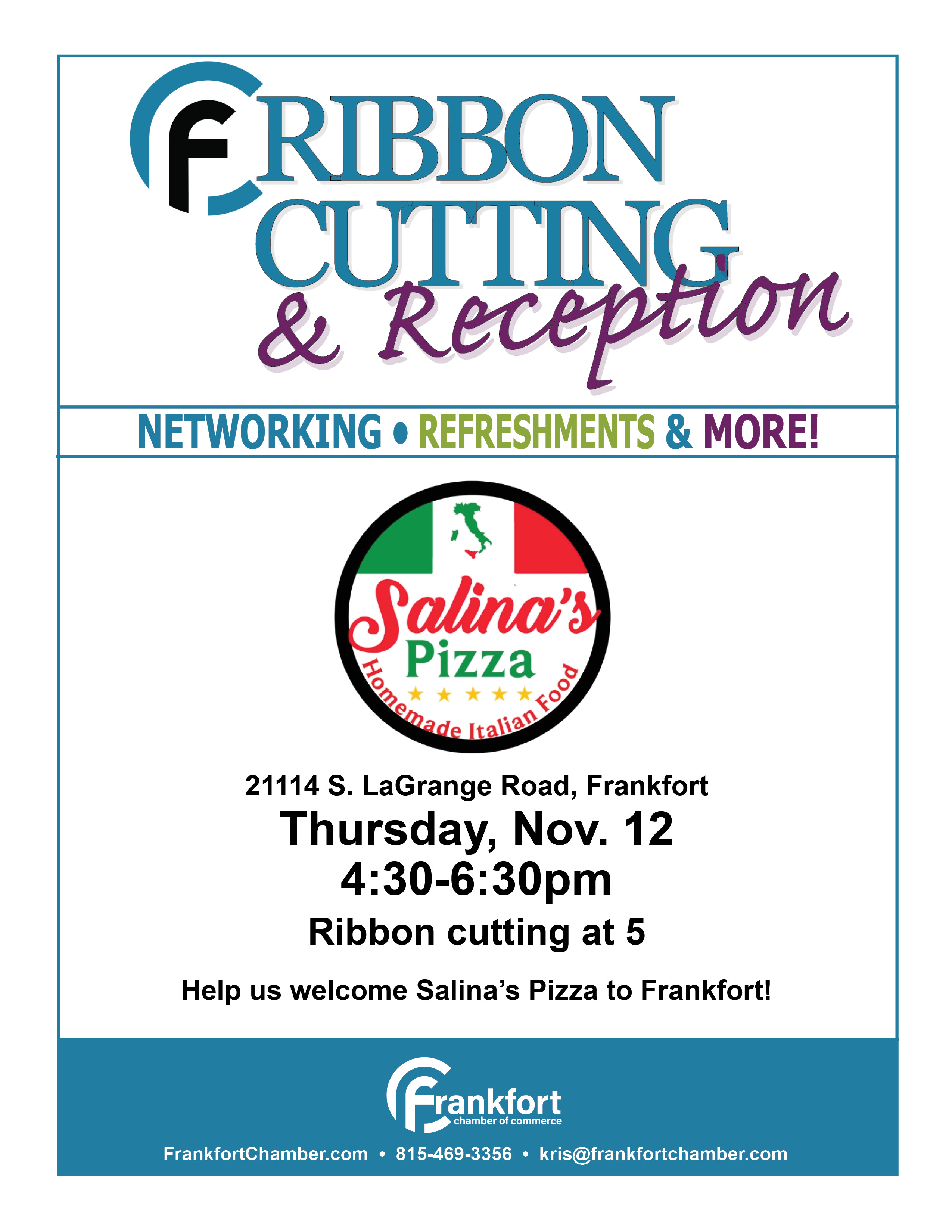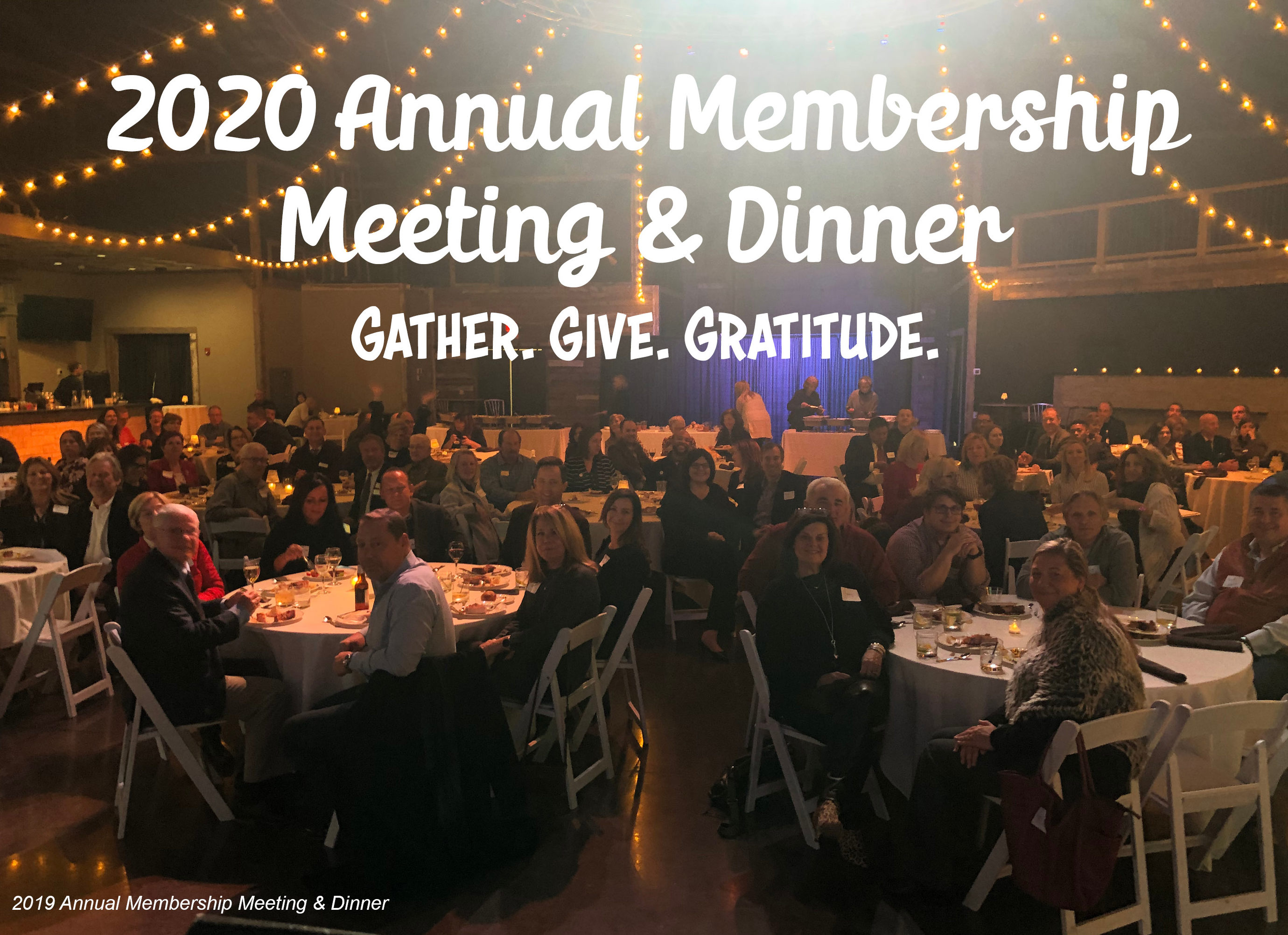 Annual Membership Meeting & Dinner
SAVE THE DATE
5:30-9:30pm
Wednesday, Nov. 18
CD & ME (in The Mica)
23320 S. LaGrange Rd, Frankfort
DINNER $40 per person *Includes plated dinner & dessert. Cash bar. Please consider bringing an unwrapped toy to donate to the Frankfort Township Food Pantry.
SPONSORSHIPS $50 to display a centerpiece for a table & six small gifts for the members at that table. It should represent your business, organization or cause.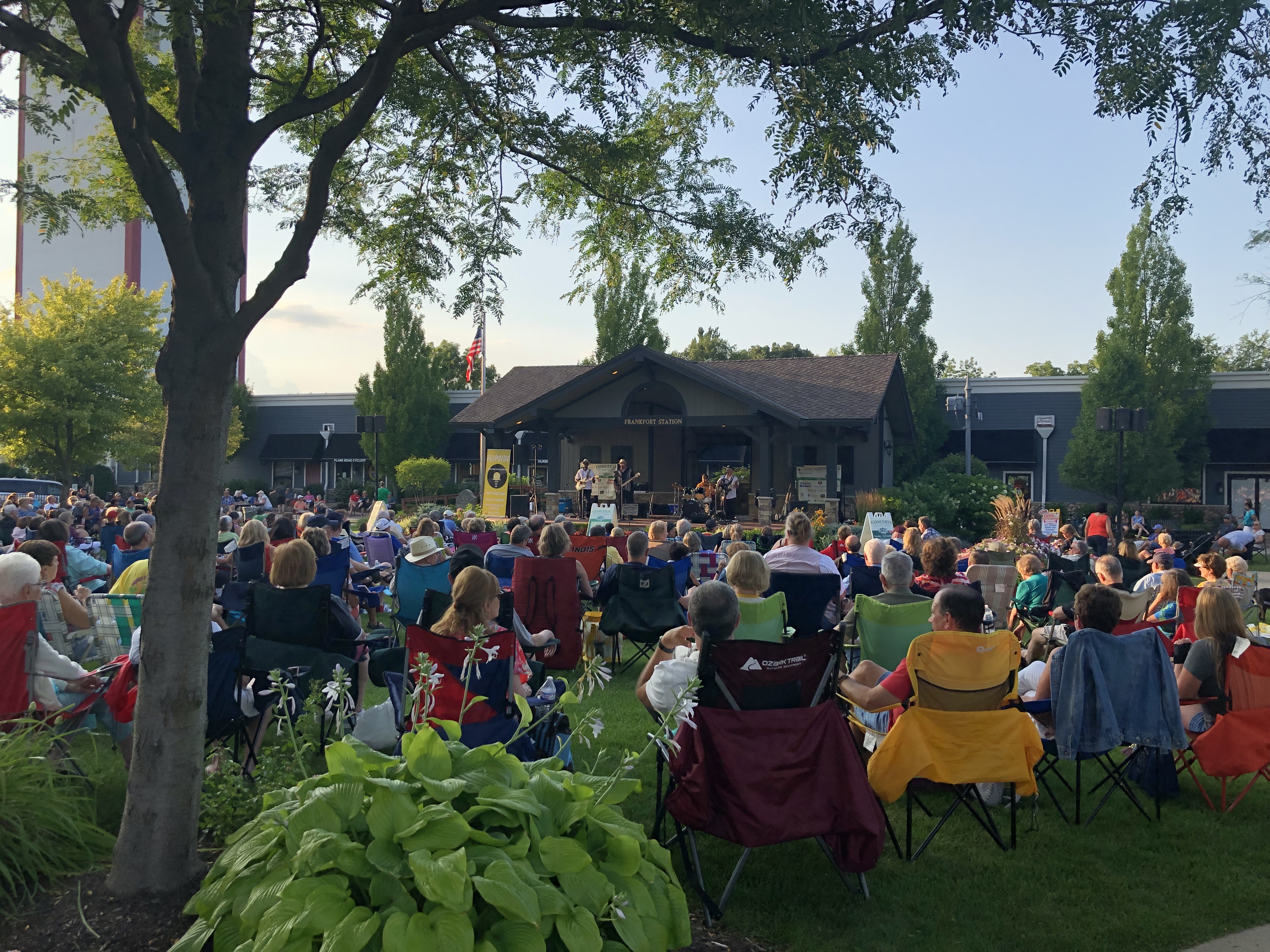 CONCERTS ON THE GREEN
In May, when we canceled the June and July concerts, we were hoping to be able to resume in August. Unfortunately, that will not be possible.
After much discussion with Mayor Jim Holland, we are not able to comply with the Restore Illinois Phase IV guidelines and ensure a safe, controlled environment for concert-goers and our community.
Thank you again for your continued support of this great Frankfort tradition. We look forward to offering Concerts on the Green again next year.
Frankfort Chamber Concerts on the Green Committee members
Pam Griffin
Chris Herder
Kim Herder
Judy Hageman
Sam Giordano
Tom Ballard
Katie Stempniak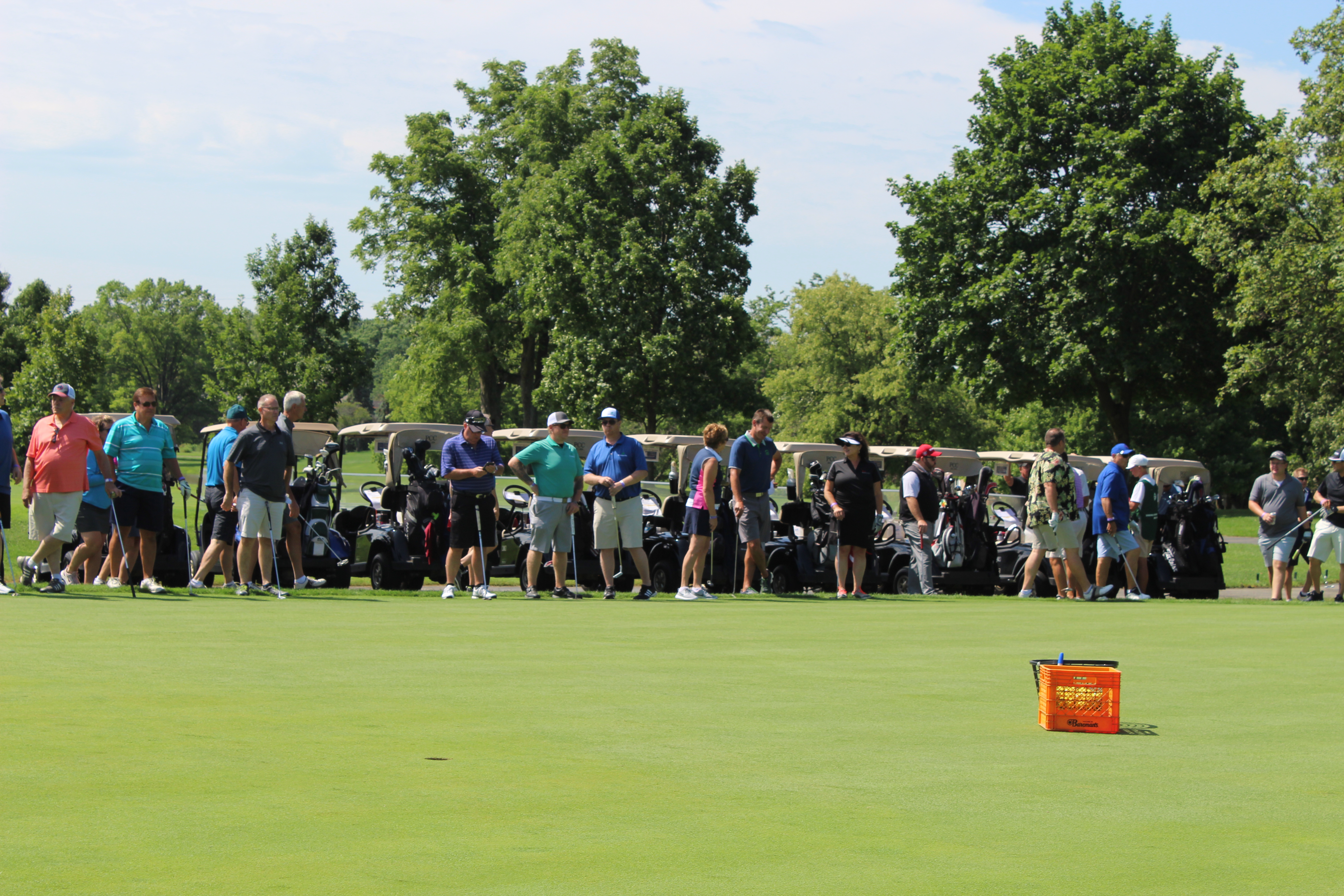 COMMUNITY GOLF OUTING
Join us at Prestwick Country Club for our
Annual Community Golf Outing on Monday, Sept. 21!
Shotgun start at 11 am.
Golf registration includes cart, lunch and snacks on the course, two drink tickets, 19th hole appetizers, and more!
**Promote your products and services by donating a raffle item valued at $50 or more.
• Recognition on Frankfort Chamber social media, website, e-newsletter & program
• The opportunity to put a small premium item in the swag bag
Click here to register for this event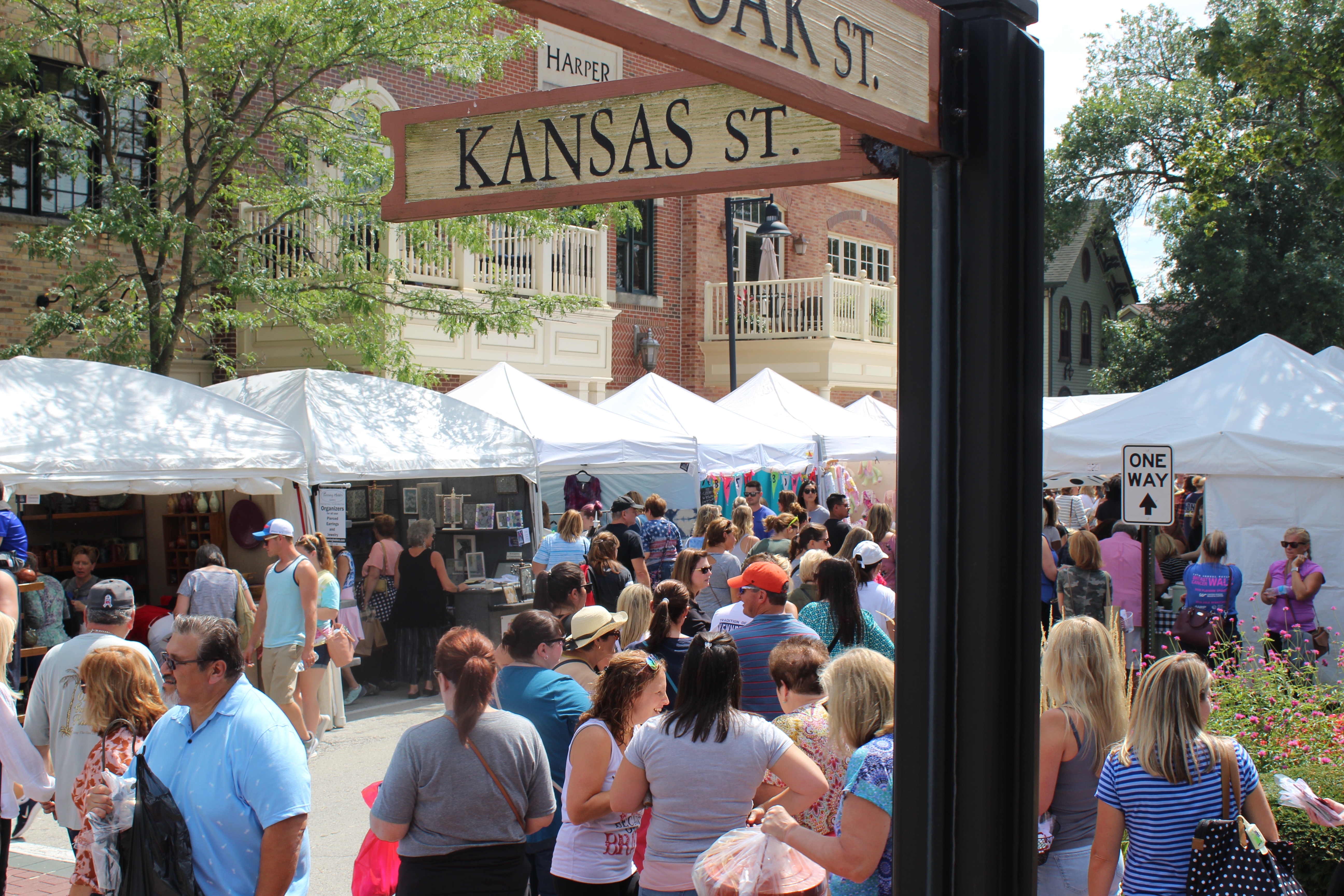 FRANKFORT FALL FESTIVAL
Frankfort Fall Festival will not be happening in the streets of downtown Frankfort this weekend, but the artisans who were accepted into the 2020 Fall Fest have been invited to share their information and some photos of their products on this page over the weekend to allow patrons and the community to connect with them. Check back over the weekend to "visit" your favorite booths and some new ones!
Please click here to visit our Frankfort Fall Festival Page for past pictures and for the the latest updates on Frankfort Fall Festival 2021!
Sponsorship Opportunities
The Chamber hosts over 30 events every year - truly something for every type of business and member.
As one of IL's largest and most active Chambers, we are delighted to be able to offer members so many
different and well-attended opportunities to promote their business, staff, and market their products and services.
Jan-Nov
Meet, Greet & Network every third Tuesday morning of the month "SOLD OUT" Please contact Kris Pasquini in October 2020 for next year's opportunities!
February
Chili Cook-Off, part of the Village's Winter on the Green series
FAWN (Frankfort Area Women's Night), a fundraiser for a local non-profit
March
Community Showcase, featuring about 100 local businesses, food and entertainment
April
Pub! Grub! Network! Hop on the bus and stop at three local establishments for appetizers, drinks and networking.
June
Community Golf Outing, last Monday in June at Prestwick Country Club
June-August
Concerts on the Green, live music Sunday evenings at Breidert Green
Labor Day Weekend
Frankfort Fall Festival, featuring more than 300 artisans, entertainment, food, drink and more
September
Wined-ing Through Frankfort Wine & Ale Walk, the last Sunday in September with stops at about 30 businesses in historic downtown
November
Annual Meeting, welcoming our Board of Directors for the following year.
December
Chamber Open House, held during the Frankfort Historical Society's annual House Walk