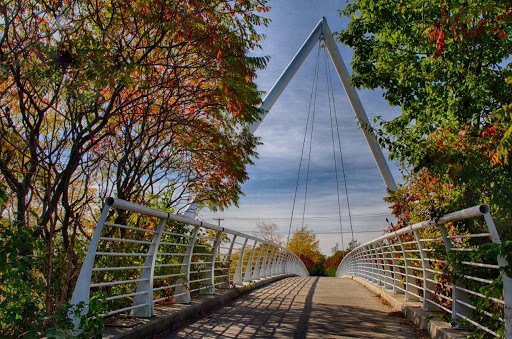 Why Join?
The Frankfort Chamber of Commerce offers members several ways to get involved and stay active. By joining a Chamber committee, you have an opportunity to meet other members and build relationships!
The Chamber's Ambassadors are an elite group of professionals who volunteer their time to provide a crucial link between the Chamber and its members. As an extension of the office staff, they ensure that all members receive maximum benefit from their investment. Ambassadors are at the core of the community's business activities. They enjoy the rewards of making new contacts, strengthening relationships, and accessing a wealth of information and resources. Their primary responsibilities are to assist the Chamber team with staffing events and connecting with new and existing members.
Concerts on the Green Committee
The Concert Committee is responsible for organizing the summer Concerts on the Green series of concerts. This includes securing talent for the 10 planned concerts and soliciting sponsorships and donations. This series of concerts is free to the public and can only happen through generous public donations and Chamber member sponsorships. The concerts attract visitors from all over the area and feature a variety of music from pop to country to big bands and more. Attendance ranges from 500 to 1,100 people each week.
Education & Workforce Development
The Education & Workforce Development Committee is charged with providing timely education content to members and creating a partnership between Chamber member businesses and local area students. The newly formed committee has been busy working on the new Internship Scholarship Program.
The Chamber's Events Committee is responsible for overseeing many of the events hosted throughout the year. This year the committee is excited to present the inaugural Women in Business Awards Night.
Join us for a fun day on the golf course! The golf committee works diligently to make certain that the day is both enjoyable and productive for our members. From developing sponsorship opportunities to the shotgun start to dinner in the evening, they have everything covered.