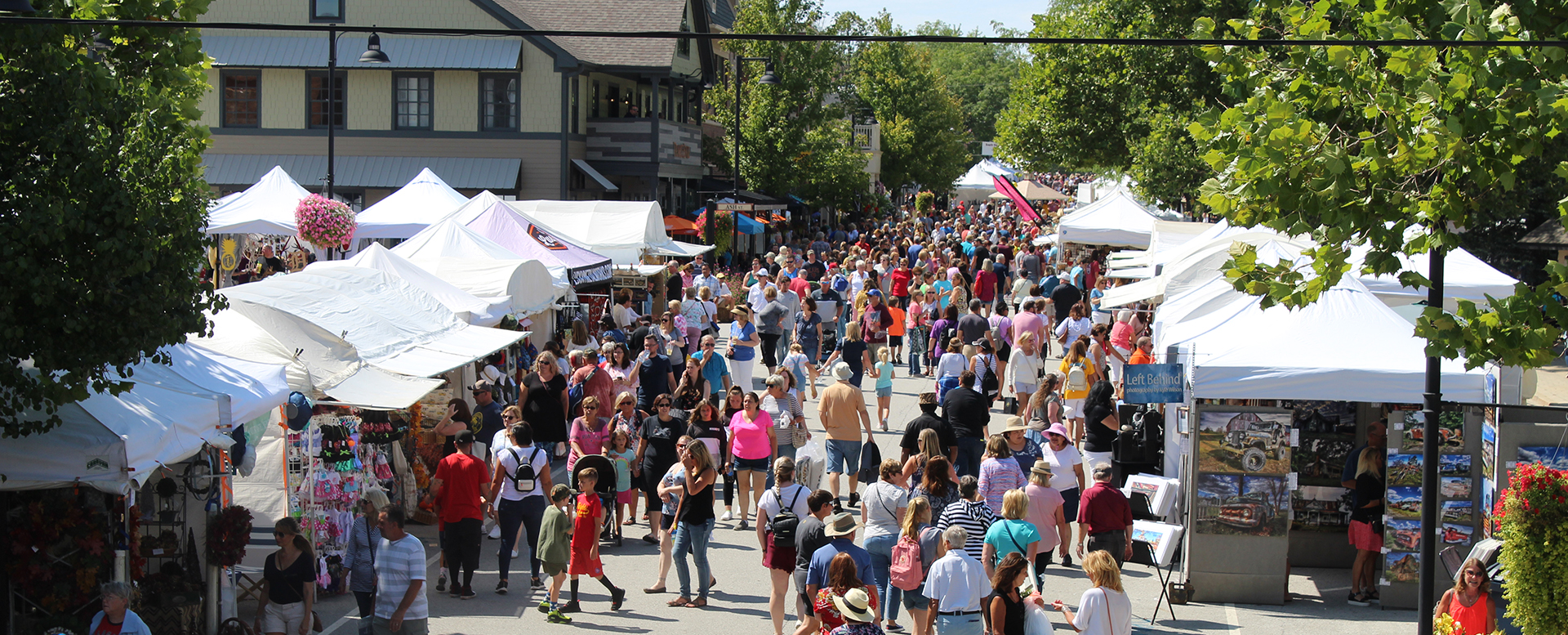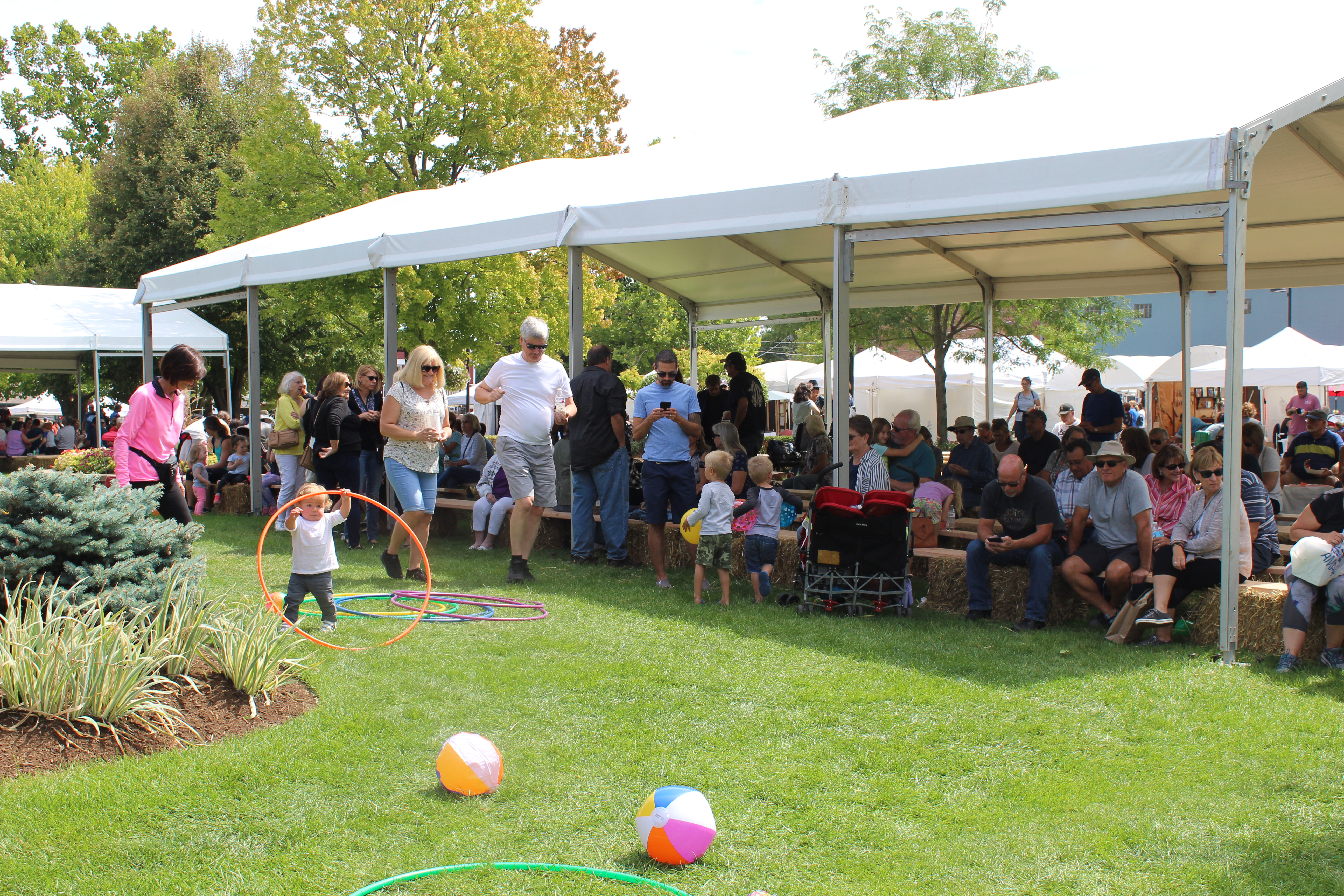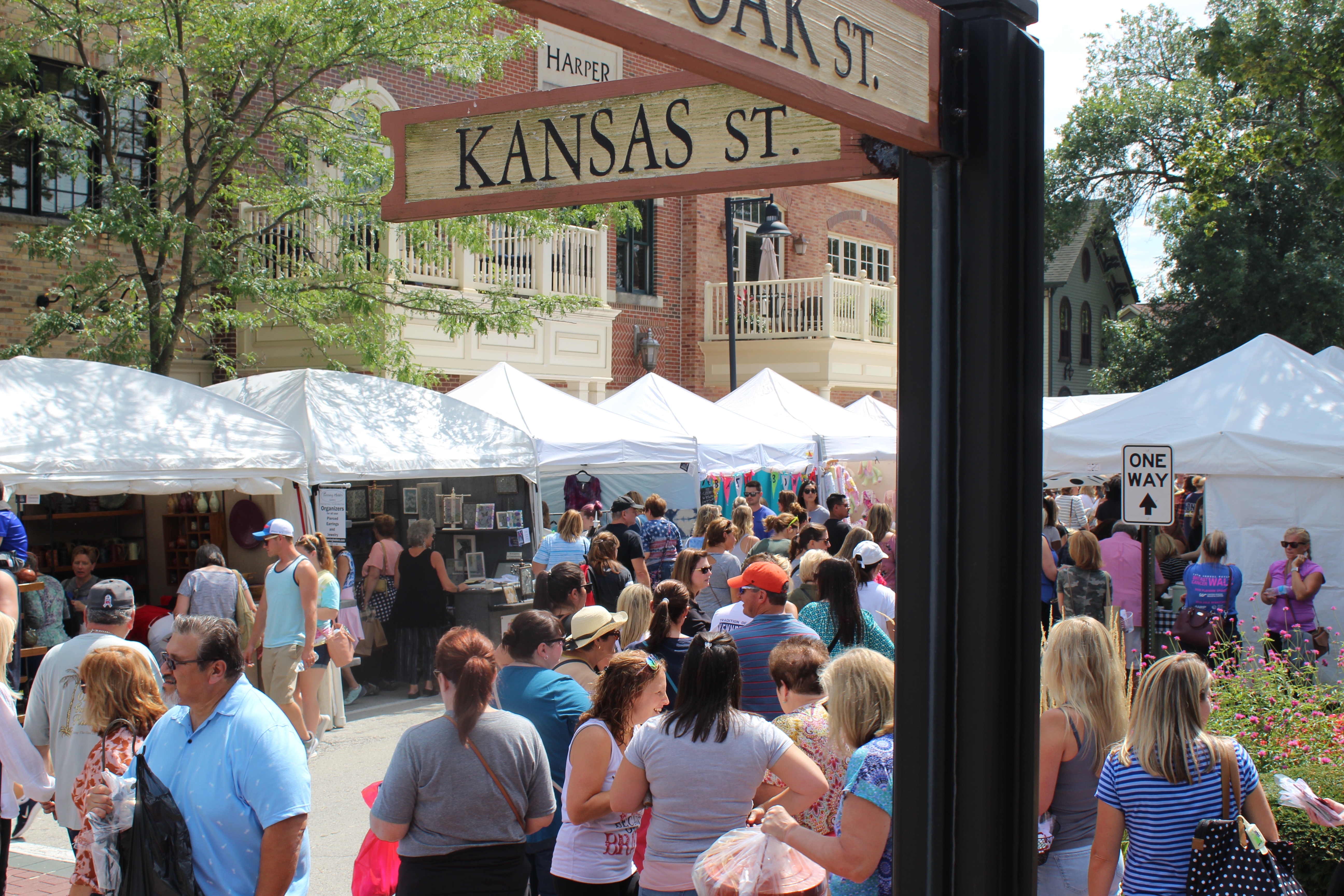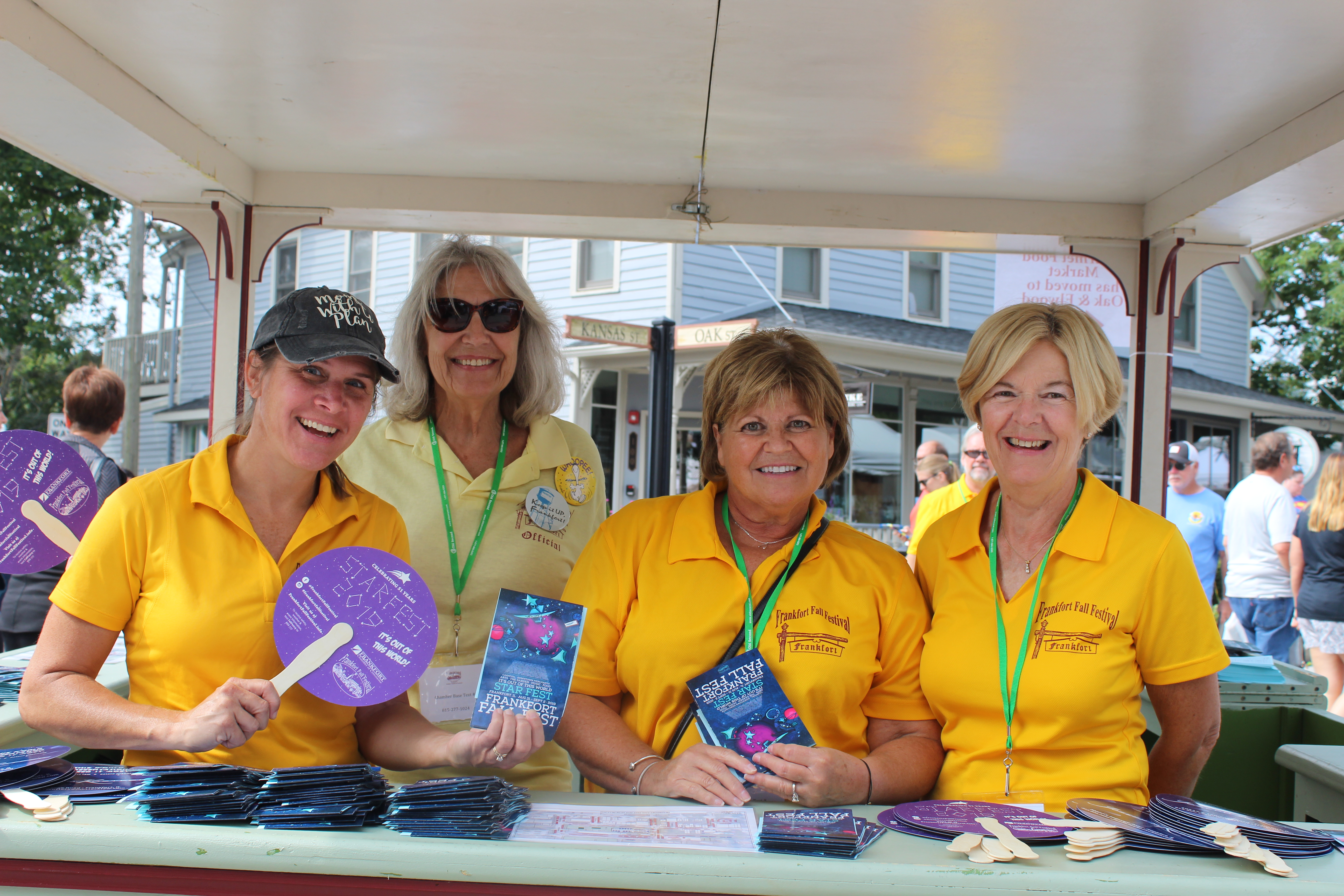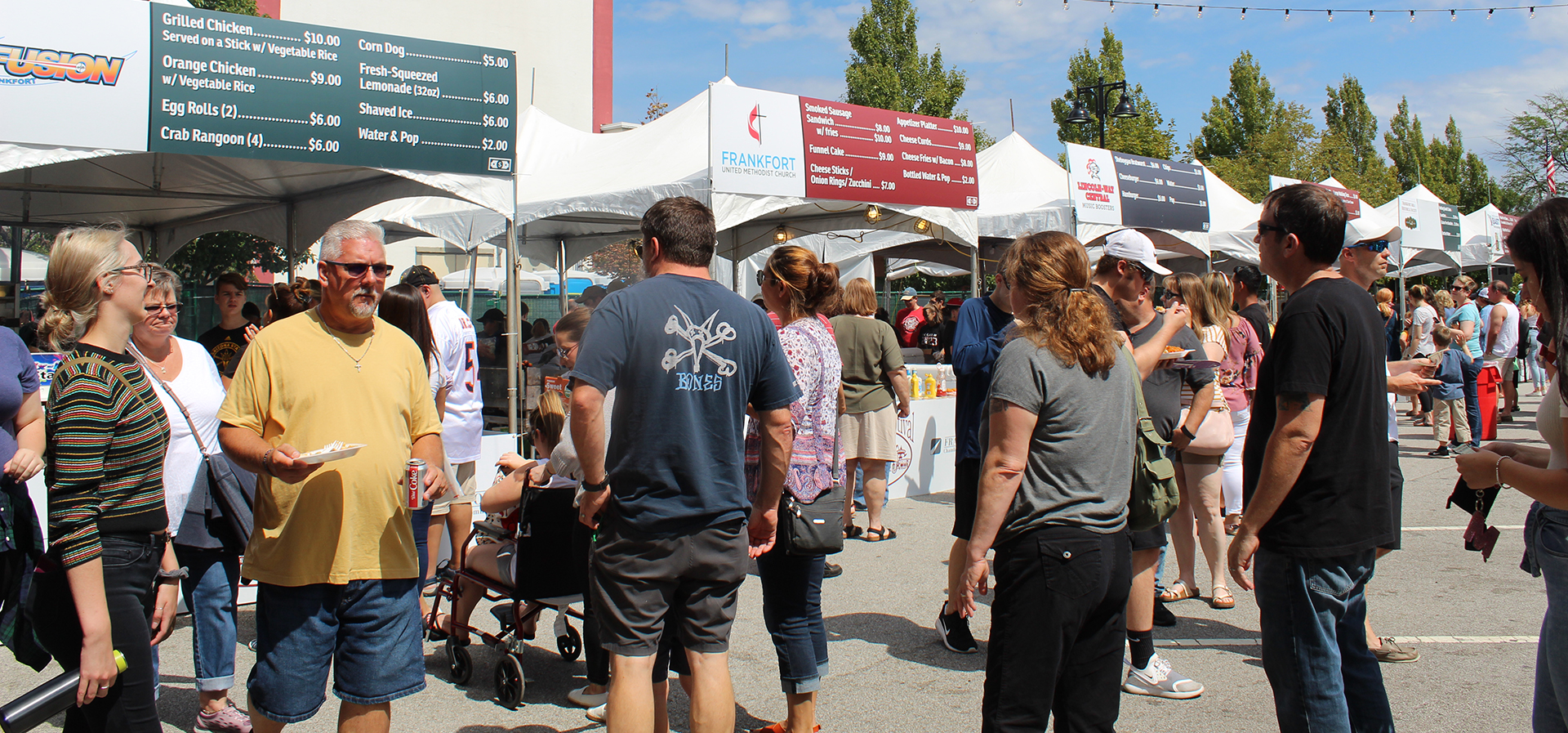 Update From Our 2020 Fall Fest Chair
With all the uncertainty happening right now, there have been many questions about Fall Fest. We are sorry for being quiet but we were waiting until we also knew what was going to happen.
Here is a word from our Fall Fest Chair, John Clavio:
"So, is Fall Festival 2020, It's a Wonderful Fest a go or no go?
Yes, we are moving forward at this time. Know that the final outcome of our event is far bigger than our Committee, our Chamber Board, and our Mayor and Village. Moving forward will come with some modifications. In the very near future we will have some additional discussions and information regarding the modifications. At this time we ask you to change your thoughts away from the years of process we have in place. Think of our 2020 event as a
"Fall Arts and Crafts Market"
which will be held over Labor Day weekend. Additional announcements will be made shortly."

Get Ready for 2020 Frankfort Fall Festival!!
Each year during Labor Day weekend, over 250,000 visitors gather to the charming Village of Frankfort to enjoy the Frankfort Fall Festival. The festival welcomes over 300 artisans from all over the United States to exhibit their elite products and services.
In addition, many of Frankfort's local organizations collaborate by sponsoring special events that highlight Frankfort Fall Festivities. ADMISSION IS FREE and there is something for everyone from carnival rides to main stage entertainment, to walking tacos and funnel cakes, Frankfort Fall Fest has it ALL!
2019 Frankfort Fall Fest Sponsors
Frankfort Fall Fest Information & Entertainment Schedule
ENTERTAINMENT
Our Breidert Green Entertainment Stage is a family-friendly space to listen to some tunes, relax, and have a bite to eat under the shaded tent. Rest assured, there is truly something for everyone to enjoy!
FOOD
Our food court is run entirely by local civic organizations in conjunction with local businesses. So you can feel good grabbing a bite to eat at Fall Fest because you know you will be helping our local non-profits.
THE GARDEN HOURS
Located on North Oak Street.
Admission is $5 after 6:00pm, only 21 & older permitted
Friday, September 4th – 6:00pm – Midnight
Saturday, September 5th – 10:00am – Midnight
Sunday, September 6th – 10:00am – Midnight
Monday, September 7th – 10:00pm – 5:00pm
PARADE
One of the most beloved parts of Fall Fest weekend is our parade (click here to see 2019 Fall Fest Parade)! The parade steps off at 1:00pm Sunday afternoon from Pacific and Maple. The parade proceeds east on Pacific, turns North on Oak, turns East on Utah, turns North on Ash, turns West on Nebraska and ends at Locust. So grab a blanket or lawn chair and get a spot along the route!
ATM MACHINES
Three ATM Machines are located on the Festival site. Main Entrance to the Garden Tent on North Oak Street, Main Entrance to Old Plank Trail Tavern on West Kansas Street, and Entrance to Carnival on White Street
BIKE CORRAL
Located off White Street, next to the Old Plank Trail, near the Carnival. Staffed by members of the Old Town Homeowners Association. Bikes $2, roller blades $1
Staffed by the Old Town Association
PARKING
Parking is available with shuttle bus service to the Festival: Grassy Lot - U.S. Route 45 (La Grange Road) and Nebraska Street - $10.00 donation to Frankfort Boy Scout Troop #270 It is a 1/2 mile walk to the fest on sidewalks or Old Plank Trail.
Shuttle Bus Service to/from Boy Scout Lot Bus Service to the Festival area with drop-off and pick-up in the Prairie Park Lot at White Street & Elwood Street. Shuttle Bus Service runs continuously on Saturday & Sunday from 9am to 8pm and Monday from 9am to 6pm.
Handicap Parking (appropriate permit must be displayed): Parking is available in one location at the Trolley Barn Parking Lot; located at Nebraska Street and Center Road - $10 fee to Operation Playground.
AREA HOTELS & MOTELS
Click here for a list of area hotels and motels.
Frankfort Fall Fest General Information & Carnival Schedule
CARNIVAL EVENT SCHEDULE
*Wednesday, September 2nd - 5:00pm – 9:00pm
*Thursday, September 3rd – 5:00pm – 9:00pm
**Friday, September 4th – 3:00pm – 5:00pm(SN)
Friday, September 4th – 5:00pm – 9:30pm
Saturday, September 5th – 12:00pm – 9:30pm
Sunday, September 6th – 12:00pm – 9:30pm
*Monday September 7th – 12:00pm – 5:00pm
*Pay one price (POP) is on Wednesday, Thursday & Monday
**Special needs children are admitted only from 3:00pm to 5:00pm. For questions pertaining to this please contact the Frankfort Fire Association.
CARNIVAL TICKET INFORMATION
(01) Coupon $1.50
(20) Coupons $25
(50) Coupons $60
Rides accept 2-4 coupons
POP = Pay one price $27 for unlimited ride band
FIRST AID
First Aid is available in two locations 10am - 6pm (after 6pm dial 911 for emergency assistance) Frankfort Chamber of Commerce Office located at the Corner of Kansas Street and Hickory Street. One North White Street located at North White Street & the Old Plank Trail.
LOST AND FOUND
To inquire about a lost item go the Frankfort Chamber of Commerce Office, at the intersection of Kansas & Hickory
LOST CHILD OR PARENT
For assistance in locating a lost child or parent: Look for a yellow-shirted Frankfort Fall Festival Volunteer; or go to the Frankfort Chamber of Commerce Office, located at the intersection of Kansas & Hickory Street; or go to the Information Booth at the intersection of Kansas & Oak Street.
PETS
For the safety of your pets and visitors, NO pets, with the exception of service animals.
TENTED REST AREA
Two official, shaded rest tents are located at Breidert Green next to our Food Court. Enjoy Breidert Green's entertainment stage as you savor samplings from our Food Court and relax in the shade.
2020 Frankfort Fall Fest Artisan Applications
The deadline to submit an application was April 30th, 2020.
ARTISANS APPLICATION INFORMATION
For our 2020 fest "It's a Wonderful Fest" applications will only be accepted online thru ZAPP®. For Artisans needing assistance with ZAPP®, please watch the video below or click here for ZAPP® Help Center or Contact them at 888-562-7232. Spots are limited so we suggest applying immediately to be sure you have the opportunity to be considered.
Each Artisan's application is reviewed and juried for quality and creativity. No "buy/sell" items are allowed; all items must be personally crafted by the submitting Artisan. We look forward to reviewing your application and hopefully welcoming you to our 2020 festival family!
If you have an accepted status on your application in ZAPP® please await further instructions via email regarding payment and how to submit your certificate of insurance.
APPLICATION TIMELINE & ZAPP STATUSES
If you have applied to our show last year, welcome back! This year as you submitted your application, some Artisans have already been juried. On ZAPP you will notice the status of your application in your ZAPP® profile.
If you have an accepted status on your application in ZAPP® please await further instructions via email regarding payment and how to submit your certificate of insurance.
Accepted = application has been accepted into the show
Received = application has been received & awaiting review by jury
Reviewed = application still needing further review by a juror
Incomplete = application missing booth or work in progress picture
Wait List = application has not been denied or accepted
Confirmed = received booth payment
Declined = artisan can not make it to show / early cancellation
Invited = artisan was moved to wait list & accepted invitation
Not Invited = application does not meet requirements or artisan was not invited back due to a previous incident or rude behavior
Frankfort Fall Fest Artisan Information
ARTISANS
Over 300 Artisans from both coasts and everywhere in-between will join us in Frankfort on Labor Day weekend for this spectacular event! You will be able to purchase everything from handmade ornaments to fine jewelry and everything in between! So come on out and look for that special gift that you can only find here, or that special item for decorating this holiday season, or even that unique item just for you! Rest assured, it will be handmade!
ARTS & CRAFT SHOW HOURS
Saturday, September 5th – 10:00am – 6:00pm
Sunday, September 6th – 10:00am – 6:00pm
Monday, September 7th – 10:00pm – 5:00pm
BOOTH INFORMATION
Booth numbers may change after our printed guide has gone to press, but the list of Artisans on the website will be updated regularly. If you need help locating an artisan, please use the list below or visit the Information Booth located at the center of Oak Street and Kansas Street.
How to Purchase Booths on ZAPP®
A Look Through Artists' Eyes Using ZAPP®
How to Upload Images on ZAPP®
How to Checkout Applications on ZAPP®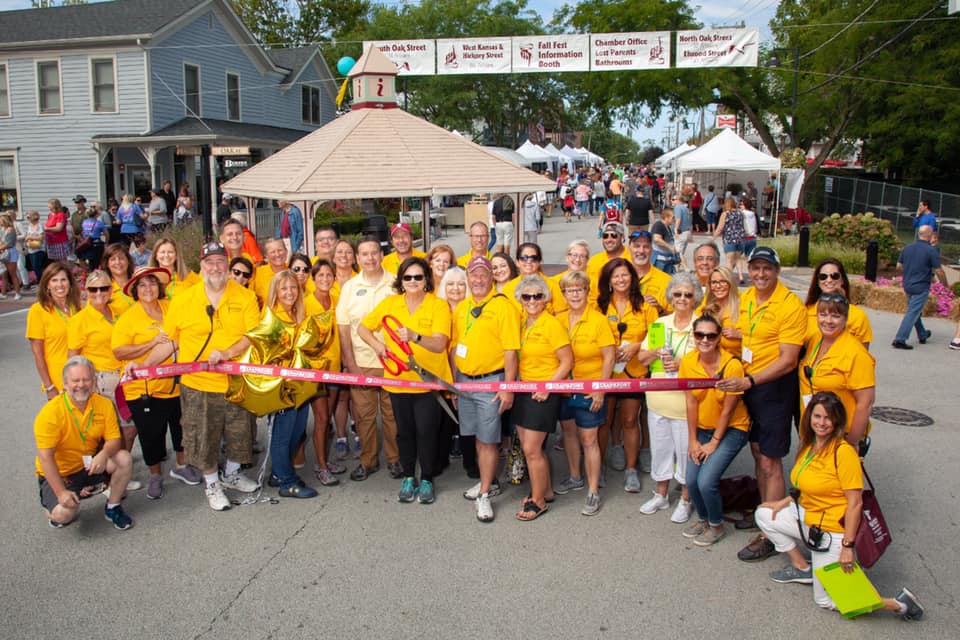 Frankfort Fall Fest is coordinated by the Frankfort Chamber of Commerce, but could not be run without the support of our nearly 200 volunteers! Do you want to be a Fall Fest "yellow shirt" or "bluebee" volunteer! There is more than enough room on our team!
If you have any questions, or would like to Volunteer please call the Chamber at 815-469-3356.