Increase Your Visibility in the Community!
Promote your business, staff, and market your products and services.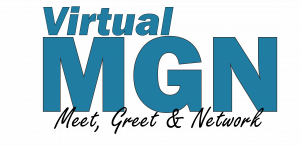 8:00-9:30am
Tuesday, April 20
Join us for our monthly Meet, Greet & Network
We will welcome new members, introduce guests, hear about our sponsor and learn from our presenter. Of course, you also will have to opportunity to give your 30-second commercial.



Registration is required,

sign up here!
The Zoom link will be sent to registrants on Monday, April 19.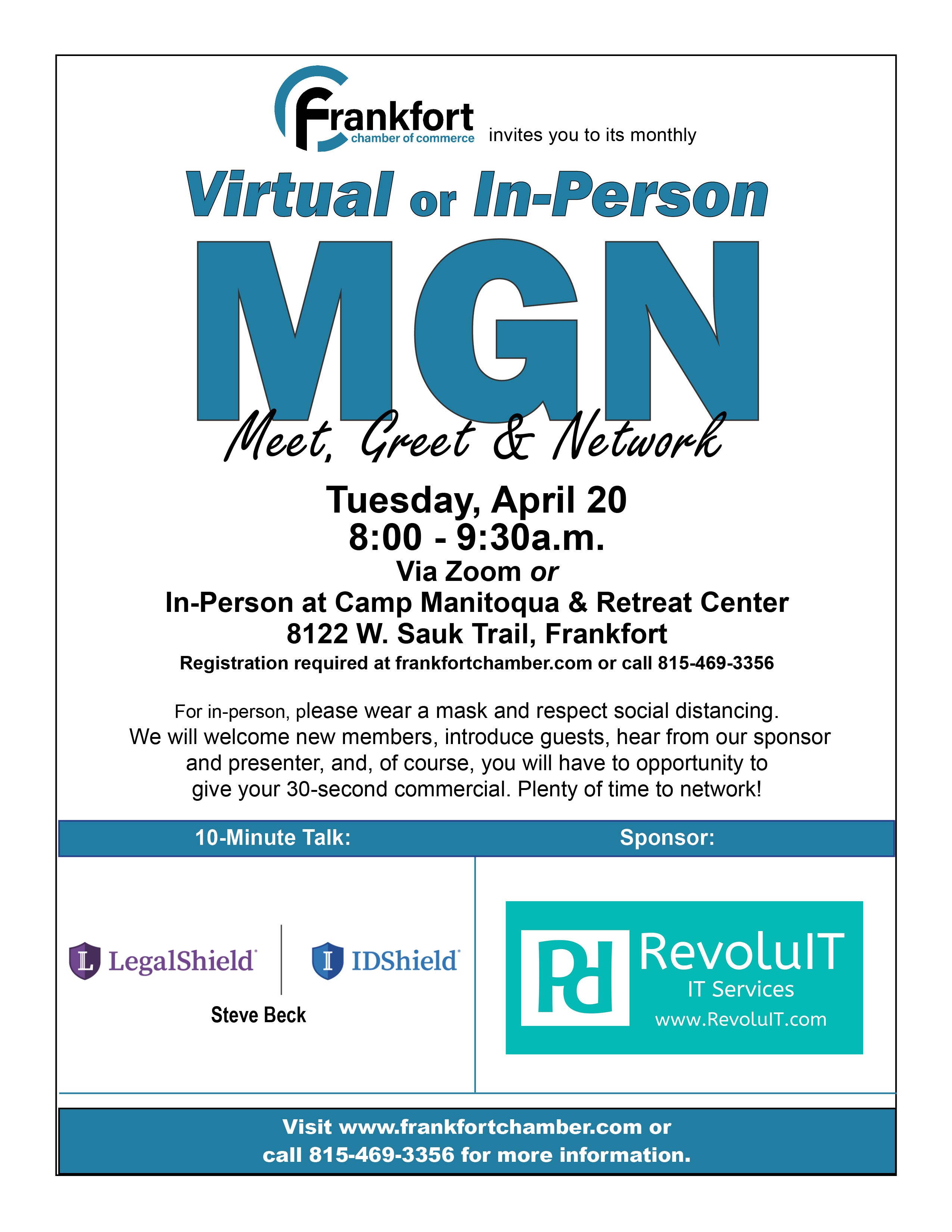 Only two

Sponsor opportunities still available for

2021
August sponsorship still available for 2021.
As a Sponsor:
* You are recognized on MGN promotions in our newsletter, on our website and on social media.
* You get 5 minutes to promote your business or organization to those in attendance.
* Sponsorship fee is $150, which helps cover refreshments. You will be billed at the beginning of the month you sponsor.
As a Presenter:

* You are recognized on MGN promotions in our newsletter, on our website and on social media.
* You get 10 minutes to give an educational presentation that does not promote your business, but gives attendees something to take away that they can implement in their business right away; a way to make their business better. This helps position you as an expert in your field.
* Potential presenters will be provided with guidelines and asked to submit an outline for review and approval by our MGN Committee.
If you are interested in being a 2021 Sponsor or Presenter or have any questions, please email kris@frankfortchamber.com. These spots will be filled on first-come, first-served basis.
We look forward to another great year of networking, learning, welcoming new members, and more!
Thanks to our 2020 Sponsors:
Witkowski Dental
Camp Manitoqua
Old Plank Train Community Bank
Paragon Tech
DeMarco Sciaccotta Wilkens & Dunleavy
Village of Frankfort
Climate Control
Behnke Photographers
Thanks to our 2020 Presenters:
Craig Lyons, of Sandler Training
Nate Hendrikse, of Navigator Bookkeeping
Dan Peterson, of FlipSwitch Social Media
Gwendolyn Sterk, of Sterk Family Law Group
Renee Matlock, of The Private Practice Coach
Jamie Viebach, of the Conservation Foundation
Tony Gerasch, of Unique Computing Solutions
Mayor Jim Holland.
Meet, Greet & Network Committee
Jason McAllister, Paragon Tech Inc.
Brett Schaibley, Edward Jones, Financial Advisor
Craig Lyons, Committee Chair, Sandler Training
Kevin Modrich, DeMarco Sciaccotta Wilkens & Dunleavy
Bryan Moberg, Payroc
Noemi Rosa-Axelson, AFLAC
Steve Beck, LegalShield